Hello there, I've finally gotten round to registering here and asking something because I've run out of ideas about some troubles with Windows.
My install is 7 Premium the 64 bit edition and recently I've been experiencing problems as follows.
It all started with the network which, as you can see in the image below, has the regular connection connected and no Internet available and an imaginary one that keeps connecting.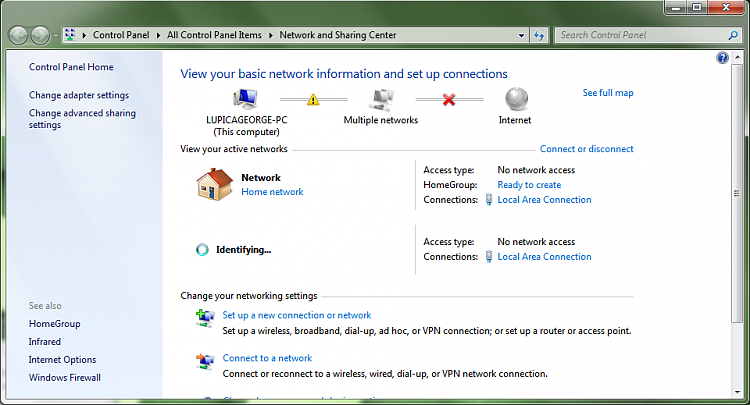 My computer only has one NIC installed and the connection is done like so: Modem>Router>Computers. The network also holds a Windows XP computer and that has no issues.
The weird thing is as follows, Windows 7 says I'm not connected to any network, yet the NIC gets an ip and I do have Internet access
This lead me on towards looking into the situation and it seems that I opened up Pandora's box. Basically, the Workstation and Computer Browser will not start. CB doesn't start because WS isn't on and WS errors 1067 back at me.
Trying to fix the error I ran sfc /scannow and when it finished I got to find out that there were errors it couldn't fix. The CBS.log file is enormous and mine is... full of errors.
Attachment 149498
Please take a look and tell me if there's anything I can do to fix it?
Thanks.
P.S. Upon restart, the second imaginary connection disappeared, the remaining real one still says I have no network access but I'm online.