Your wireless router needs to behave as a simple wireless switch or hub, not an access point with it's own routing enabled. This would allow your Monowall to act as Firewall/NAT/router for all your networked PCs, keeping the cables exactly as they are now.
Basically you need to disable the WAN, firewall (if any), and AP features on the wireless router, and give it a fixed address within the subnet range of your Monowall.
See my 3COM ASDL OfficeConnect Wireless Router setup below: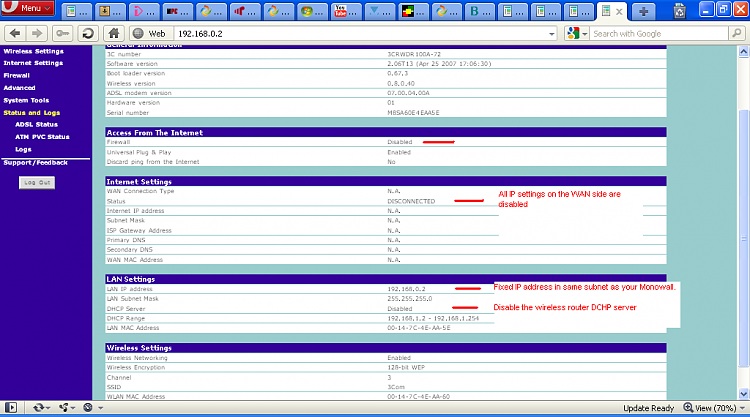 Once your WLAN wireless device is acting as a simple wireless switch, all the IP configuration settings on the Win7 laptop and iphone should look to the Monowall Gateway as the DHCP server etc., as in the system I use diagrammed below. My DLink is natively 192.168.0.1 and my 3Com is set to 192.168.0.2, with all wired and wireless clients in the range 192.168.0.3 - 192.168.0.255.
Internet access should be a no-brainer, but you may still find the Windows 7 - XP networking inconsistent.