Windows 7 Home Premium x64
Linux Mint 10 Julia x64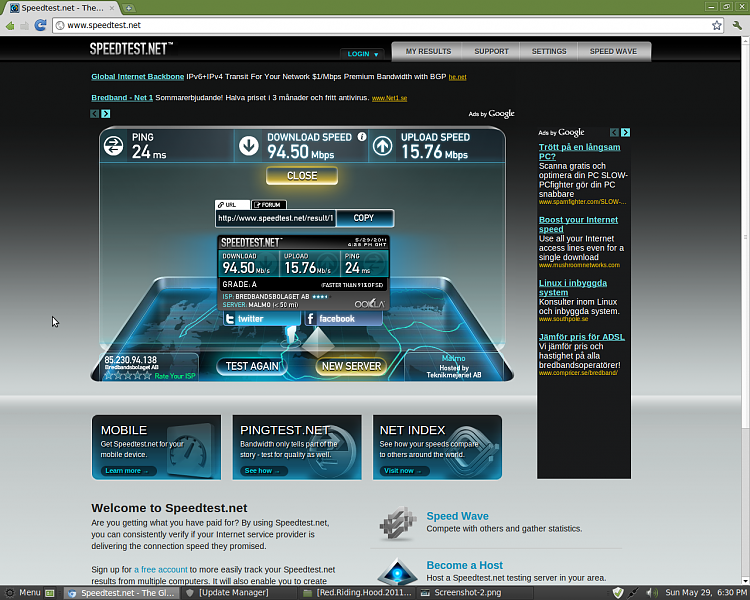 Both tests are taken from the same machine, same everything, besides OS.
Why is there such a difference in download speed?
My windows is fully up to date, correct drivers installed ect ect.
I've tried just about everything I can think of without any success.
Now this is not a major issue. None the less, it would be interesting to find out the cause of it.
Thanks in advance for any answers!