I discovered my old linksys dongle to be broken and faulty as it had constantly high ping and always dropped out signal even when not in use. I was using my boyfriend's TP-LINK TL-WN620G and my brother's Belkin F5D7050 usb adapter for a while, which worked fine, and have since bought my own brand new.
The TP-LINK adapter was good but did not work properly on my PC - if I used it for too long (4 hours or more) or left it plugged in while away, it would turn my PC to a blue screen DRIVER_IRQL_NOT_LESS_OR_EQUAL. After numerous reinstallations and troubleshootings I figured it wasn't compatible since there wasn't an actual Windows 7 driver out there for the dongle and it worked fine on my boyfriend's XP machine.
However, since buying the new dongle, the belkin one as mentioned above, although it is the exact same model as my brother's and my father's (all used in this house), there are MASSIVE ping issues with it. 2 screenshots are attached of the ping of each dongle whilst using the internet normally to compare.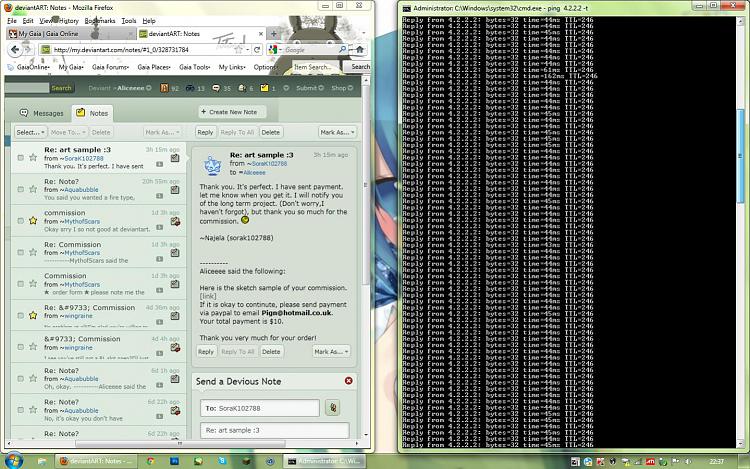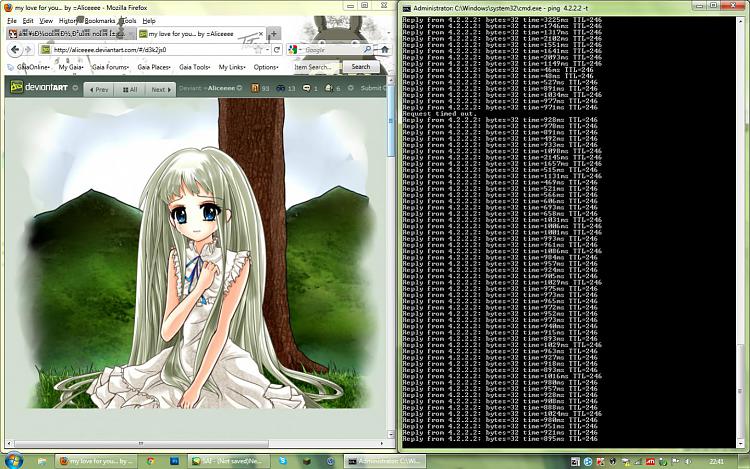 Why the heck is this happening with a brand new dongle that I just bought today?? What can I do to fix it?