Hello,
Im Neverin
And I have a problem with my laptop because I cant find the proper driver
for my network adapter. Im using Windows 7 as OS.
I dont know where the problem is in the software or in the hardware, but Im pretty sure that the network adapter worked on my previous OS - XP - with no problem . So I think the problem is the driver I have to find.
I tried to find the proper driver, but I didnt succed.
So I need professional help - help from you.
If anyone can help, I would be pleased.
I know the name of the unknown device is Ethernal Controller, but Im not sure if the network adapter is attached to my mainboard ( Sorry, I dont know the expression ). Anyone can tell how I can see that ?
And BTW my mainboards name is ASUSTeK Computer Inc. A4GA .
I would be glad If anyone could help.
Greetings from Croatia

Ok so what i could gather from your post is that you have an ASUS A4Ga Notebook, and in Windows 7 you do not have a driver for your ethernet (LAN) adapter.
This adaprer used to work in Xp, but doesn't in Win 7, and you think that the driver is the problem. You are correct.
First thing I did was go to this page
ASUSTeK Computer Inc.-Support-
and then choose the appropriate options
and then i got this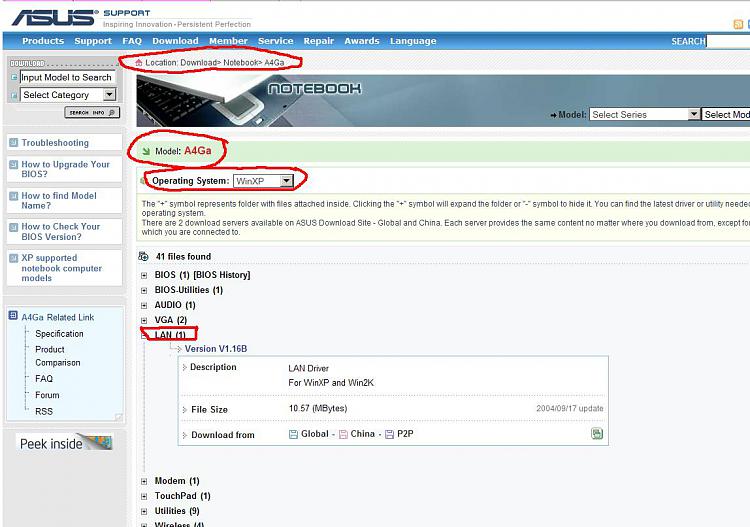 i chose to view drivers for xp, since i wanted to find out which lan chipset is used with your adapter, and because you said the adapter worked in xp.
I then downloaded the xp driver, and unpacked it, and looked inside the unpacked driver package, especially in the WinXp driver folder to see whether i could find any info on the chipset.
This is what i found :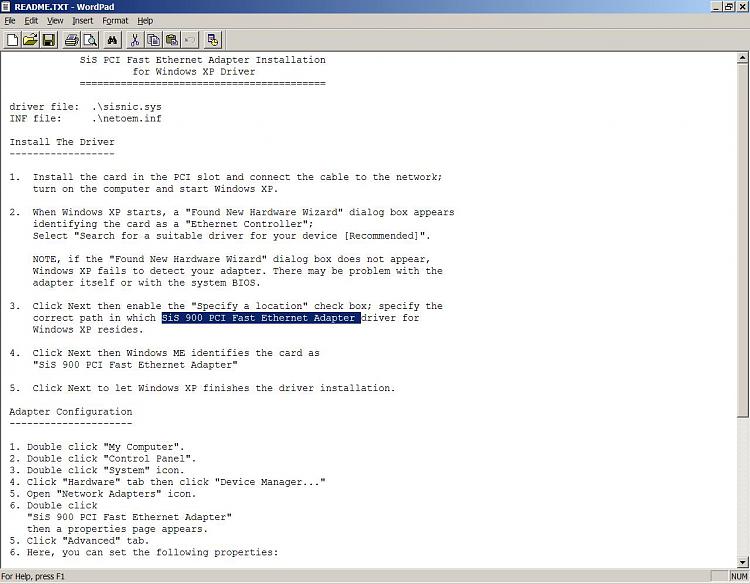 So assuming that im on the right track so far, and the chipset in question is SiS900,
I searched the internet for SiS website, to see whether they have a newer driver that you would be able to download and install in Windows 7.
http://www.sis.com/download/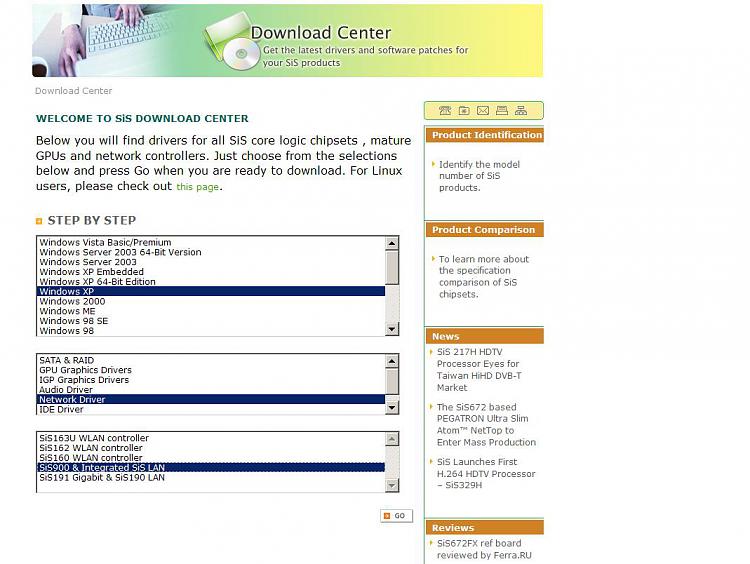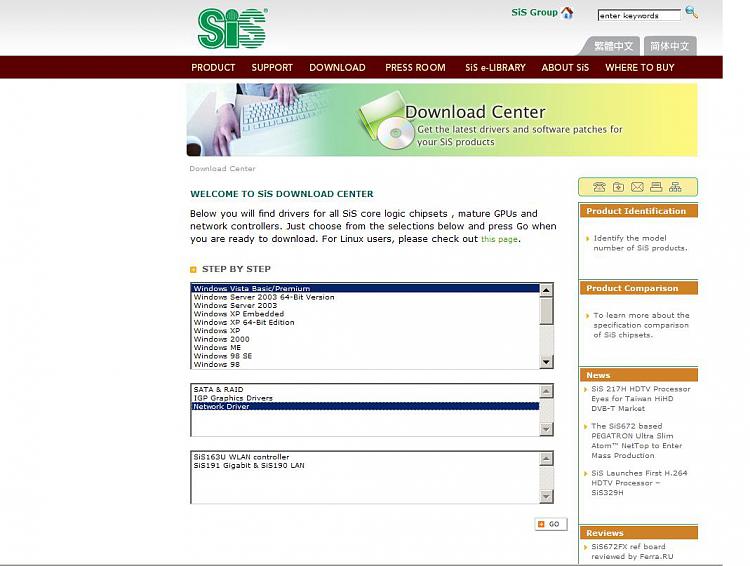 But here is the problem, as you can see in the 2 screenshots above, when i choose to download a SiS network driver for xp, there is an option to download a driver for the SiS900 chipset, but when i choose Vista as an OS that i want to download drivers for (there are no Win 7 drivers, Vista is the latest OS they have drivers for), there is no option for that chipset, only for SiS163U WLAN and SiS190LAN and SiS191 Gigabit LAN.
Then i googled for "sis 900 windows 7"
and found this link
SiS 900-Based PCI Fast Ethernet Adapter
Pay attention to the second post and last post on that page, and hopefully that will solve your problem.