As shown here: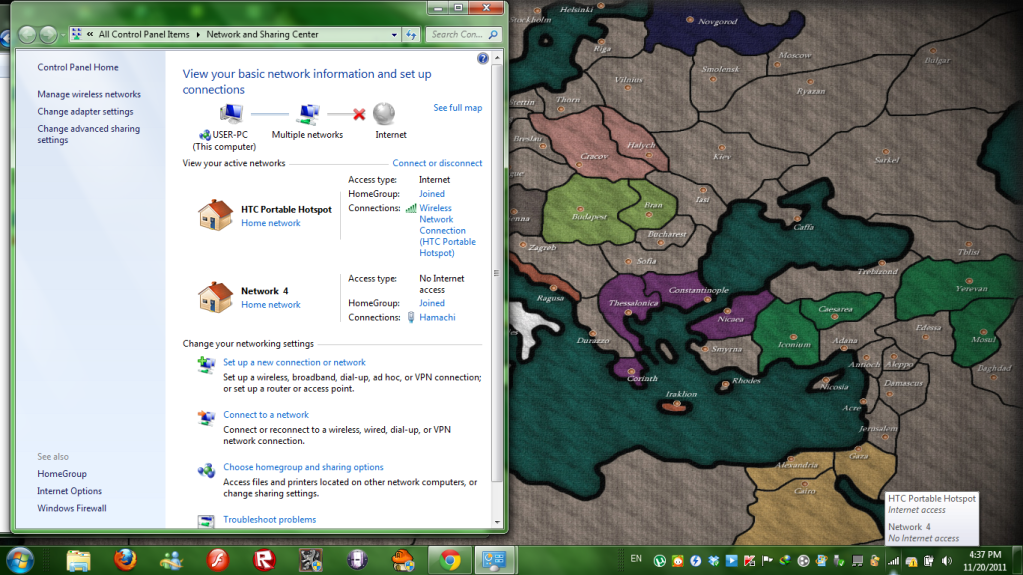 I connected to HTC Aria Wifi Hotspot and on the task bar it shows full signal.
On the network and sharing center, there was a 'RED CROSS' although it said Access Type : Internet.
After I connected to the Wifi, there wasn't a red cross, it shows up only after I start browsing (for eg i browse on
Google
), then the red cross shows up but I was still able to browse (only on
Google
).
If I browsed wikipedia, then after the red cross shows up, I am only able to browse on wikipedia but not other sites.. Can anyone help?

EDIT: My comp is Acer Aspire 4745G, windows 7 home premium on 64-bit Operating System, tried window troubleshooter but no problem was found