Hi Rob, I see, said the blind man.
After composing my last post, when I clicked 'Post Quick Reply' box nothing happened. Just by chance, I noticed I had lost Internet Connection. First I looked at my wired PC, thinking it could be my Outpost Firewall Pro. It tends to block everything if something is waiting for my permission. It was not. PC was connected ok. I rebooted my router and came back to my Netbook, it was still not connected and gave a message that it was trying to connect to an IP Addess already in use. 5 minutes later it re connected on it own and has been ok since.
I know this is not helping you, but have a look here.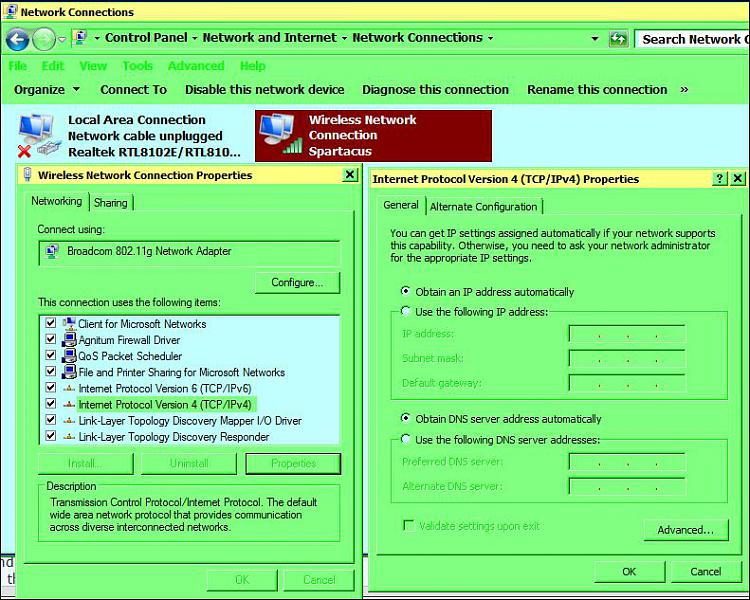 Open Network Sharing Center, when 'Identifying' stops flashing, click it. Post what happens.