Hey guys,
I' having some problems with my home network.
I only got a XP lappy the other day and it's the first time i've really used the OS so i'm not too fimiliar

I've already managed to get everything shared between 7 & XP that i want and all was working perfectly. However, today for no apparent reason, i'm not able to access certain areas of XP

XP shows on my network, i can get through to XP and see all of the shared folders there.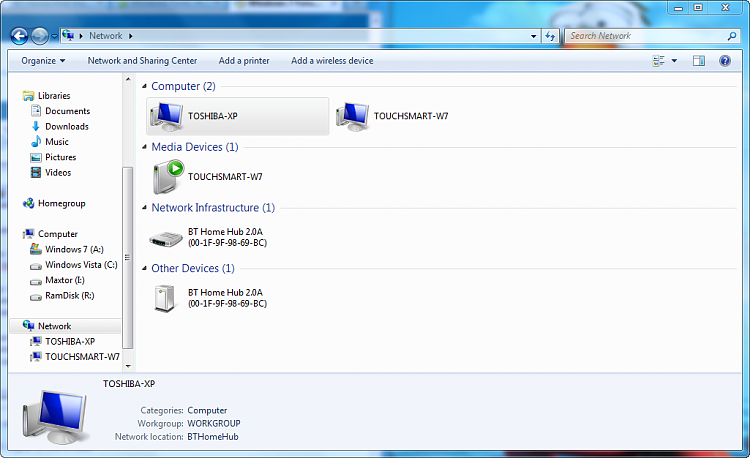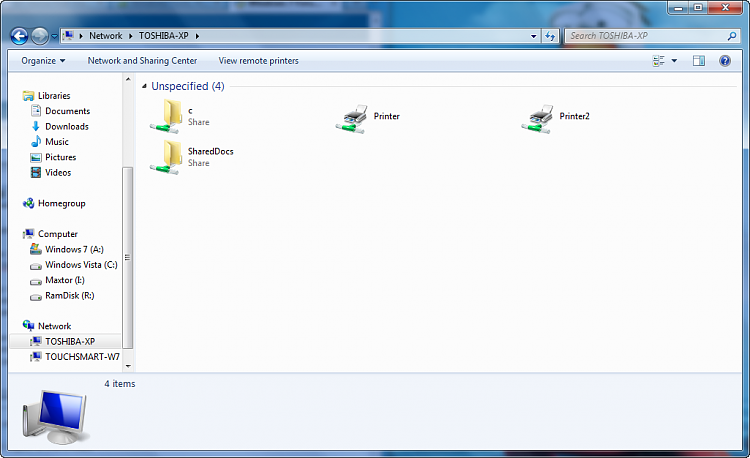 I can access and modify \\Toshiba-xp\SharedDocs, and the printers.
I can access \\Toshiba-xp\c but when i try and access the Admin or Lucy account in Documents & Settings i get this; i get the same message trying to access any other folder in \\Toshiba-xp\c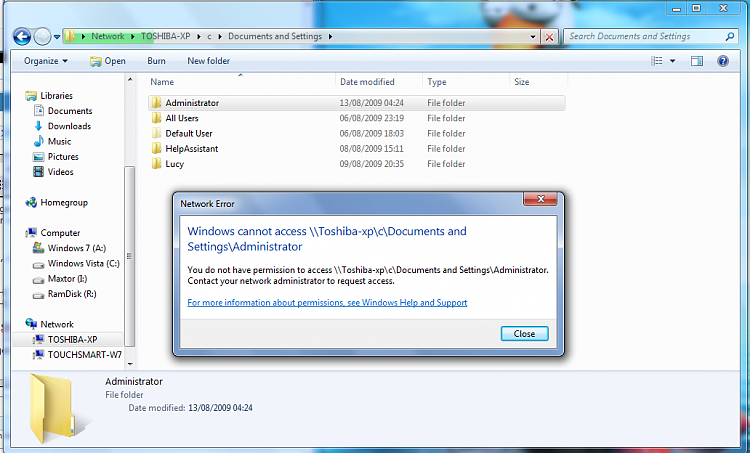 Even stranger to me, i can get into All Users & Default User.

I've tried these troubleshooting steps so far, as i say, i'm not very familiar with XP :)
rebooted both machines,
XP - run the network wizard again
XP - deleted c share and re-created it
XP - tried with 'Use simple file sharing' on & off
7 - made sure password protected shares is off on both public & home profiles
resetting router - all no cigar.
Anyone have any ideas please? I'm probably just making a school boy error

Cheers

UPDATE
I've tried without a password for Lucy & Admin & also resetting the passwords. No go