Okay so I need some help with some networking problems. I have tried many things but nothing seems to help. The main problem is I don't know the network hardware setup. I pulled up the network map and got this...
The first problem is I have no idea what that unknown device is.
I connect to a wireless router (linksys WRT54G) and have tried to open the NAT by opening the ports suggested by xbox live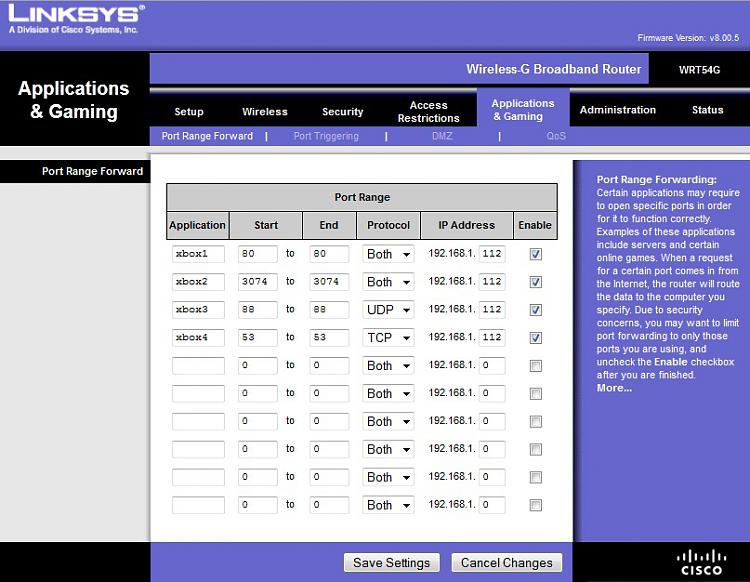 I have set the xbox to a static IP, xxx.xxx.x.112. I then restarted the router and the NAT remains closed. I also tried setting the DMZ and changing the xbox static IP to that value, this also did not work.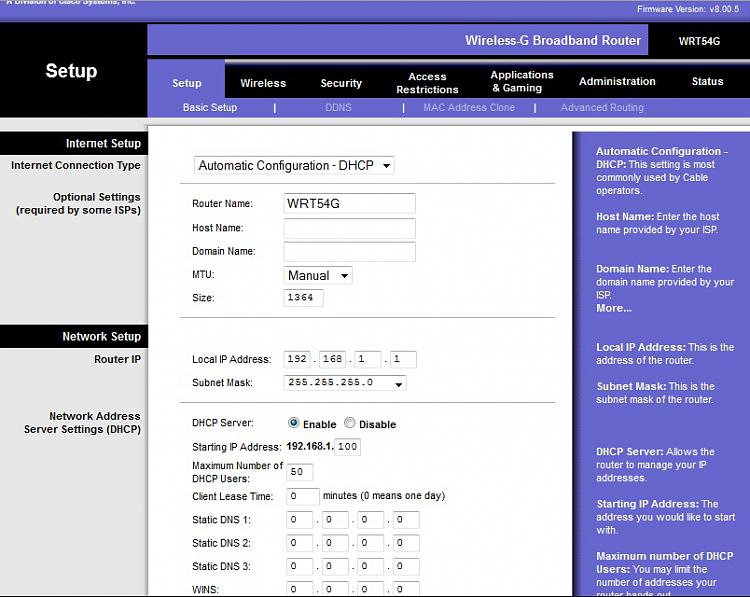 This is the basic setup for by router, the ISP is xplornet. I can't seem to fix the NAT problems for gaming.
If any information not provided is needed, let me know and I will do the best I can.
Thanks!