Your welcome Aly,
You did great, Your post turned out just the way it was supposed to!
How is your notebook acting since you applied wanchoo's tip? If it is okay, then we can leave it at that.
I just want you to know that it hasn't worked in some cases, and there are at least two more solutions to try.
One is updating the Drivers for the WLAN
Code:
Driver Atheros AR5B93 Wireless Network Adapter
Vendor Atheros Communications Inc.
Provider Atheros Communications Inc.
Date 9/21/2009 Version 8.0.0.225
You can go here:
Gateway Support - Downloads & Support Documents - Notebook / NV Series / NV54
Its at the bottom of the page to download or you could use the Hardware Detection Utility download at the top of the page.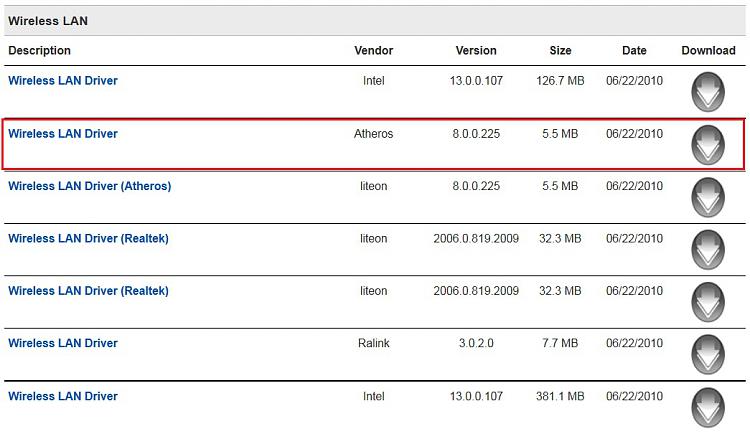 The version is the same, but it's 9months newer?

Then there is this:
Drivers for Atheros AR5B93 and Windows 7
It is 2½ years newer. Don't worry about the Czech website, that's just how Altheros; a California company works. If you go to their website you can find all the information you want about your WLAN, but there are no downloads.

Secondly there is a registry setting.
If you are concerned about neighbors seeing your wi-fi signal, there is/should be an adjustable setting for transmitting power for your Router/Modem it is usually set to the default which is 100%.
I have ours set to 20%, it gives us no trouble, and is not readable off the property.
You would need the manual for your Router/Modem to know how to enter, and find the settings area for transmitting power.
If you need help just post back.