Ok that was short-lived.
I had the same error again. This time I went into the event logs to find out what is happening. But first here is a screen shot of WiFi Inspector: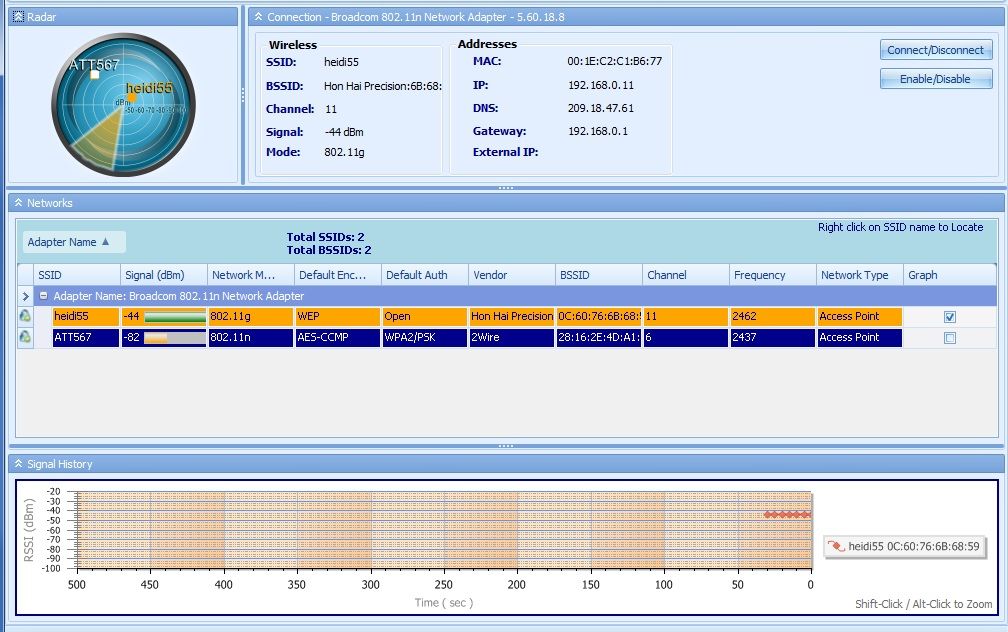 Here are the events leading up to my "Limited Access" problem. When it occurred this time I had been playing an online game although this happens even if I'm browsing, or sitting idle.
1. Time: 11:40:21 PM
Source: BROWSER
Event ID: 8033
Description: "The browser has forced an election on network \Device\NetBT_Tcpip_(98CFC7FA-CA11-4201-91BA-1D0C7D3AB459) because a master browser was stopped."
2. Time: 11:40:24 PM
Source: Service Control Manager
Event ID: 7036
Description: "The WinHTTP Web Proxy Auto-Discovery Service entered the running state"
3. Time: 11:40:42 PM (Warning)
Source: DNS CLient Events
Event ID: 1014
Description: "Name Resolution for the name teredo.ipv6.microsoft.com timed out after none of the configured DNS servers responded."
4. The next series of event are '6100' network events that correspond to me using the network troubleshooter to restart the WiFi adaptor and regaining the internet connection.
Occasionally I see events with a 'warning' label that say "WLAN Extensibility Module has stopped" but these don't show up at the time of my disconnect.
I also see events with an 'error' label titled HAL that say "The platform firmware has corrupted memory across the previous system power transition. Update firmware"