Hi,
About a month or two ago my internet connection started going bad, i only really notice it while playing games, but every so often it lags for about 10 seconds, then comes back, and occasionally over the internet connection sign the limited connectivity icon pops up.
I'm using a TP-Link 300mbps USB network adapter.
The problem only occurs on my PC, no other PC's in the house are experiencing this problem.
I just did a ping test, and heres the screenshot: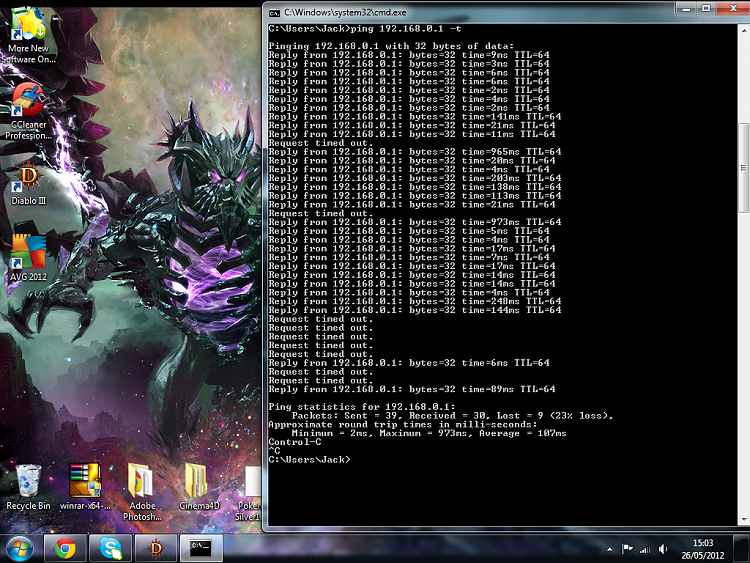 This was while the connection problem was occuring, pinged to my default gateway.
Any help would be appreciated, thanks :)