Ok, strange scenario but I think it is network related so I'll try here.
I am dual booting 7 and XP with 7 now being my primary OS. Recently, I built a friend a new computer and had it hooked up to my router here at home.
Via 7, I shared 2 folders from my computer on the network so I could access software on his new build for installation.
Here is the strange part, the next time I booted into XP on my computer, I tried to access these 2 folders and I get the following: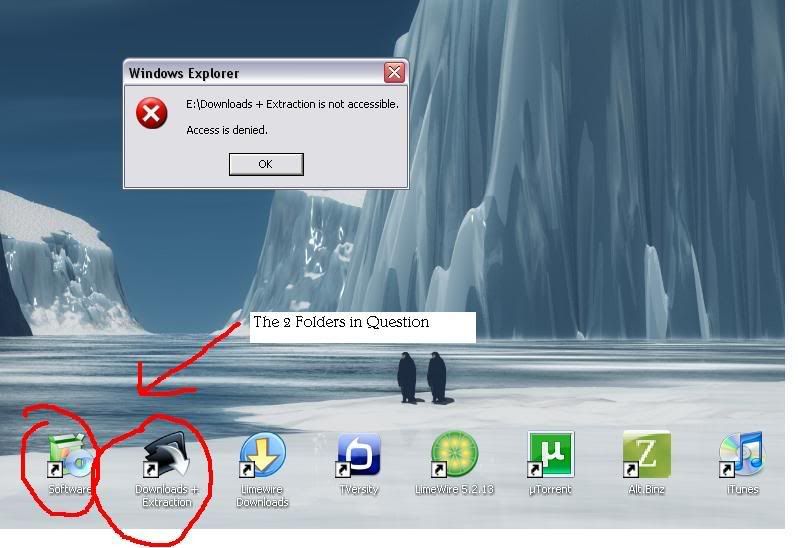 Thinking it was related to some change or setting that Win7 made to these folders when I first shared them, I booted back to 7, switched off sharing on the folders (ie put them back to the way they were) booted back to XP, and they are STILL not accessible. When I right click and check properties, I get this:
Bear in mind, that these folders are in fact accessible still in Win7 Just not from XP anymore. Futhermore, these folders are on their own partition and not on any of the 2 OS partitions.
This all within my computer, nothing to do over the network anymore, I was just stating at the top what I was doing with these folders over the network immediately prior to discovering this problem.
I'm stumped