Okay.. then it sounds to me like it's more like the last thing I said lol, that he wants all those logs sent to him remotely.
This can all be accomplished through the event viewer subscriptions. The Winlogon events should be logged under Windows > System. A quick search suggests Event ID 7001 is a local logon, and 7002 is a log off. Verifying on my machine, this seems to be accurate (you can of course add any Event IDs you think would be useful).
You will want to configure the Subscriptions on this person's machine to collect these logs from the remote machines on the domain like so: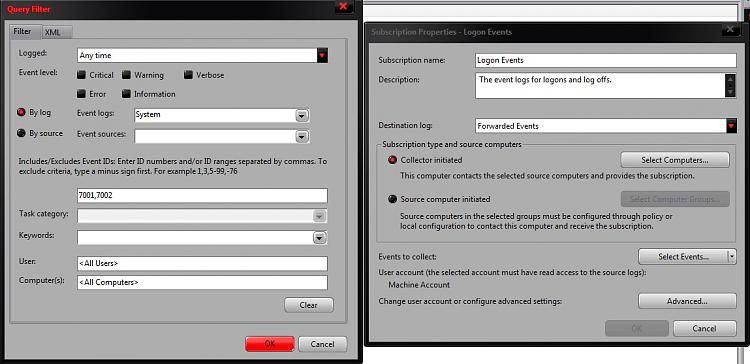 You'll need to add each computer on the domain to the list of course, and there are some useful options for HTTPS delivery, etc. The config I screenshot would have all these events sent to the Forwarded Events view. The events themselves each contain the computer name, user SID's, and of course timestamps, so it's pretty straightforward to read through. Let me know if there is any aspect of this you're fuzzy on, and I'll do my best to clear it up.