I've been try to download a Macrium WinPE iso that WHS has on his Skydrive.
I can check the file then the download button or right click, then click download in the context menu. Nothing happens for about 3 minutes, then the Downloads bar at the bottom opens, I click Save and a window opens wanting a save location, this isn't normal.
Usually after I click save for any download, the file starts immediately and the file is saved to the Desktop, where I have them set to go. Skydrive also has me log in first, that hasn't happened before.
Here is the link
https://skydrive.live.com/?cid=475A0...ction=Download
The file name should be
WinPE Rescue CD 5603.iso
instead as shown in the snip it is
WinPE Rescue CD 5603_iso?download&psid=1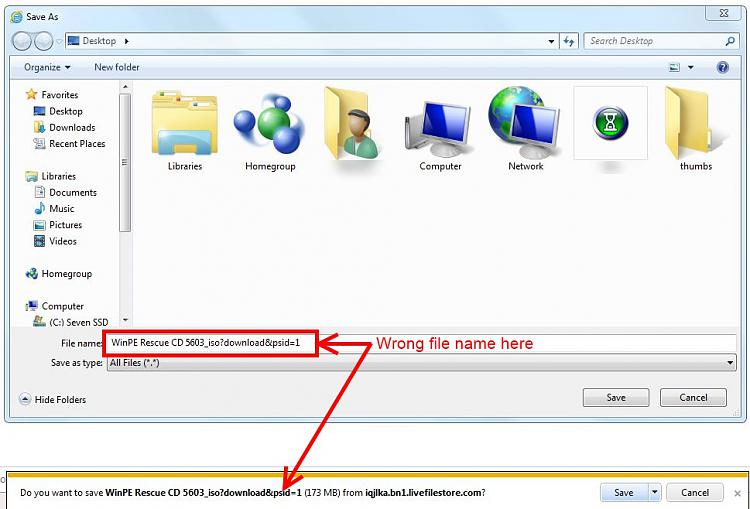 After another 5 minutes this finally appeared. Clicking any of the Save buttons still results in the same window.