To remove a a computer from the domain you need to first log in as a local administrator. This will be the account that was first setup when the operating system was installed. Once logged in you need to go to:
start> Right click on 'Computer'>Properties
You should be presented with a windows similar to the one below: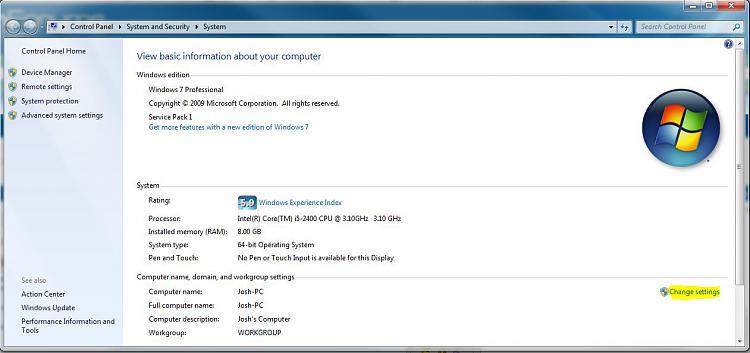 After this you need to click on change settings:
From here you need to click on change:
Here you want to select Workgroup and in the box enter '
WORKGROUP
'. Press Ok and you may be presented with an box asking for a username and password to take it out of the domain. To do this you need to enter the local PC name and the username and password. For example if the machine was name Josh-PC and I was logged in as Administrator, I would put the following:
Username: Josh-PC\Administrator
Password: [Pa55word]
Hope this helps,
Josh!