Welcome to the Seven Forums.
I cannot say that what you see is normal or not, I can mention a tool (Process Explorer) that will let you see which services are using the various svchost instances. If you want to post the info mentioned here (
Windows Genuine and Activation Issue Posting Instructions
) then maybe we can tell if there is an ongoing activation issue.
You can download/use
Process Explorer
(nothing to install)
Download the zipped (compressed) file
Open the zipped (compressed) file (folder)
Copy the files somewhere
Run the exe as admin
Agree to the EULA
I like to select
Option
>
Difference Highlight Duration...
and set that to the max of 9 seconds.
Mouse over each svchost,exe to see the info in a tool tip like this: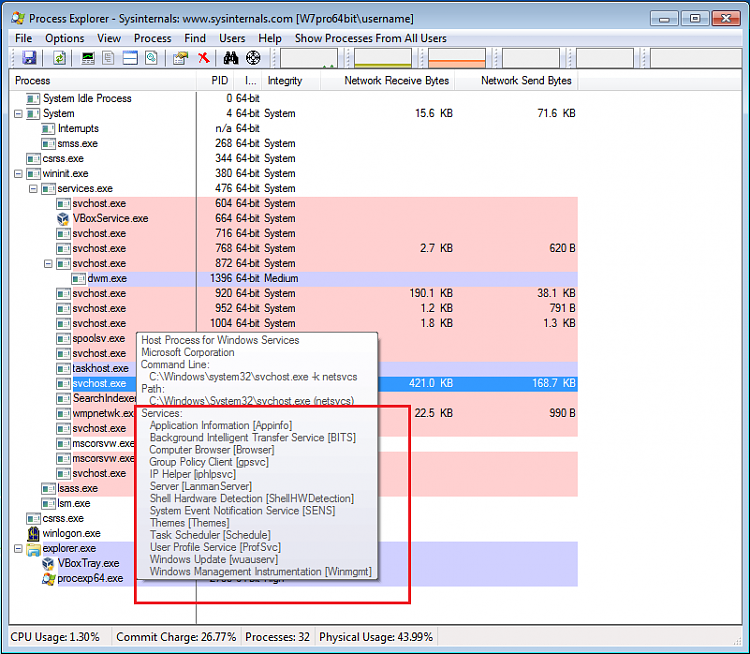 You can change the columns to display the network traffic as shown above - if desired.
Double clicking on the svchost entry of interest and then selecting the
TCP/IP
tab should show the connections: