Shares with the '$' at the end of them are hidden from the client machines network tab and any command prompt equivalent. The only way of a client to try and access them are to manually enter the UNC path. As you can see there are hidden shares currently active for this server but the client side cannot see it.

Note
I am currently using Windows 8 however please be assured that the same information and steps apply to Windows 7 as well as Vista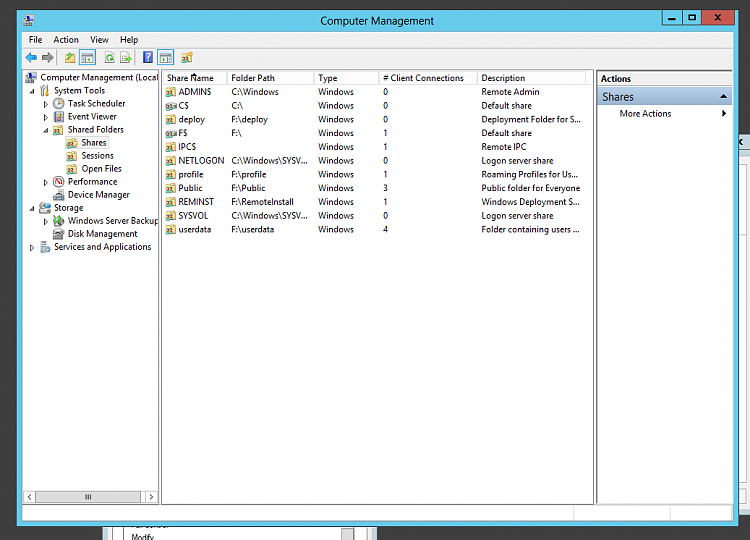 Windows will create these shares for Administrative Purposes which are normally used by IT admins in order to ease management as well as help with virtualisation technology that may restrict them from local access to the server. In a domain environment only Domain Administrators have access to these administrative/hidden shares therefore any standard user will not be able to access these shares. In a WORKGROUP environment which is what you are currently using, only local Administrators of the host machine can have access to the Administrative shares. For example if I have a machine called
Josh-PC
then only the Administrators account for that machine can have access to the share.
When accessing the share from a remote machine you should be prompted with an Access Denied message prompting you to provide credentials like the one below. From here you enter the username and password of the computer with the share to see if you can access the hidden share. An example below is of me entering Administrator credentials which have access to the hidden shares.
Unless all your users have an Administrator account I would not be worried about the hidden shares since only admins can have access to them. If you wish you can restrict access to these drives for Administrators by applying security permissions to the drive or folder itself. For example, below is an example of me denying local access to the F:\ drive on the server which will reflect to remote access as well.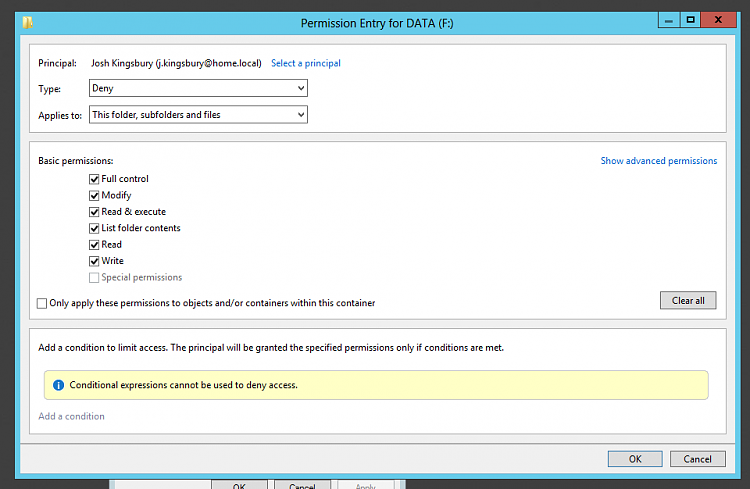 For more information on how to deny someone then please follow this tutorial -
Permissions - Allow or Deny Users and Groups
The hidden shares can be disabled temporarily by right clicking and clicking on '
Stop Sharing
' but please be advised that upon reboot the shares will reappear because they are a part of the service. Also, you cannot disable the IPC$ share and you also cannot access it since it isn't a share that has a folder structure but rather a tunnel allowing remote administration as stated earlier.
Hope This Helps,
Josh :)