65. What is the purpose of a DNS server?
The DNS server is used to maintain the mapping between the IP addresses and names of various devices.
That is the answer by cisco for that question, its confusing. I thought DNS translated ip to domains like googles ip being translated to
Google
. ?
Nope, it's the other way around

You put
www.google.com
into your browser and the computer will use DNS to find it's IP address so you can be routed to the appropriate server that holds Google.
On a DNS server there is simply a hostname with an IP address next to it. Think of it like a phone book, when you wish to phone someone say 'Bob' your phone doesn't dial bob but rather look at it's phonebook for bobs number to dial. DNS is the same process with domain names (name) and IP addresses (number).
This is what it looks like on the DNS server side: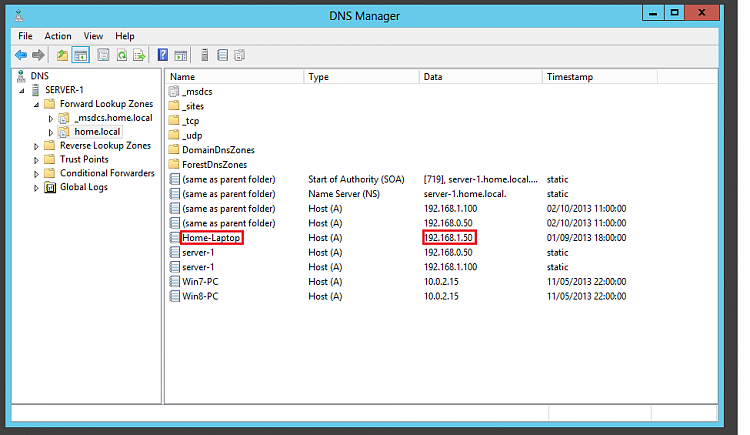 When a device goes to this server asking '
What is the ip address of 'Home-Laptop'?
' the server will respond back -
192.168.1.50
Hopefully this helps,
Josh :)