Hello,
I have been using my desktop for about 3 months now and suddenly within the last week a new connection appeared in my control panel described as "Microsoft Virtual WiFi Miniport Adapter". Normally I wouldn't care about a benign excess connection, but I suspect it is the reason the network connection icon in my taskbar shows that I am disconnected, despite having access to the internet: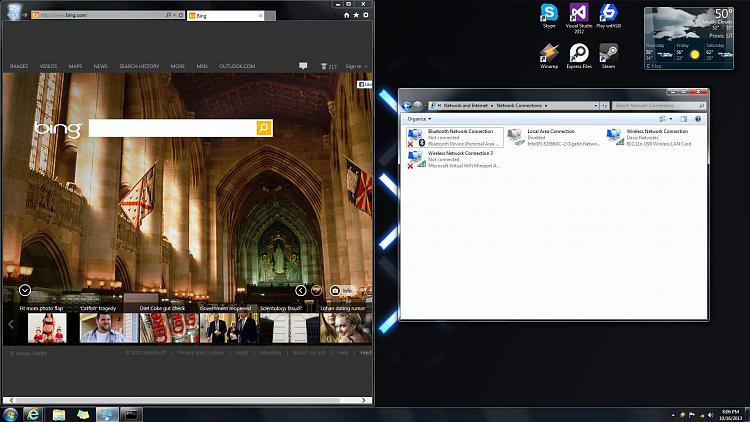 When I click "uninstall" in the properties menu the connection is still there when the computer reboots. I know that it can be used as a virtual hotspot but I currently have no use for this as I have a non-mobile desktop and a wireless router already. If anyone knows of a better use for this or how to disable it so that it no longer interferes with my taskbar icon (simply disabling the connection doesn't work

) it would be greatly appreciated
Thanks!