Hi,
I am having trouble creating a wired home network. As per instructions I will give you all the details first.
My network configuration is:
My internet service provider is Etisalat in the United Arab Emirates. They have provided me with a Huawei HG231F Router. The router has four LAN wires going to four different sockets in our home. Currently, we are using only two sockets: 1) Study Room, 2)Bedroom (Both PCs have Windows 7 Ultimate 32bit SP1).
I just started the Debug Log on my Huawei Router so don't have much of a debug log for this router, but this is what it shows as of now:
HuaweiLog.txt
When I open the router administration page 192.168.1.100, I have the following screens: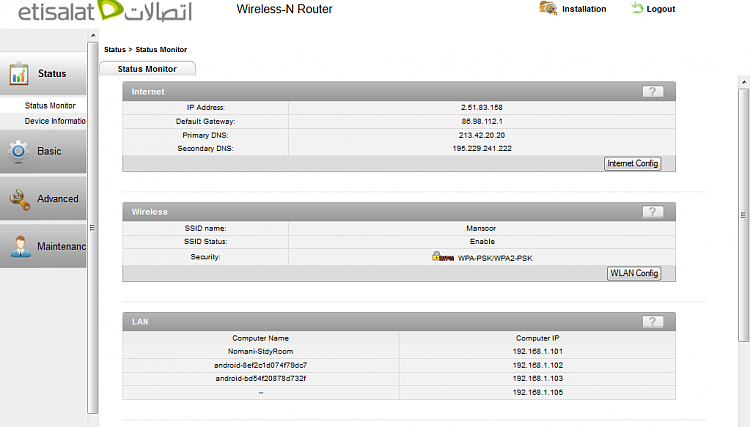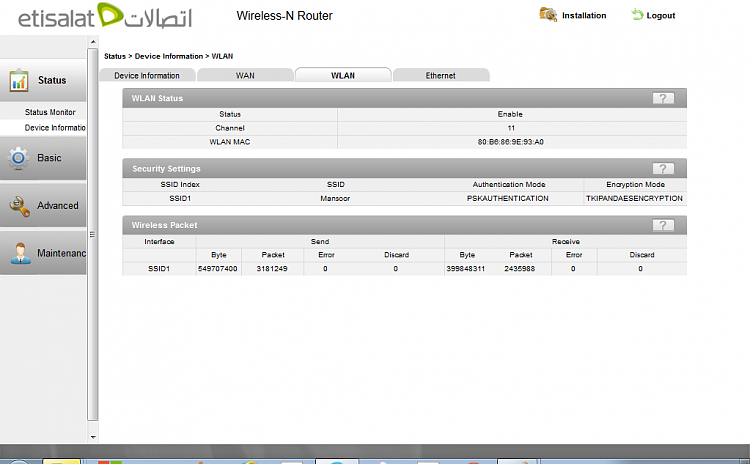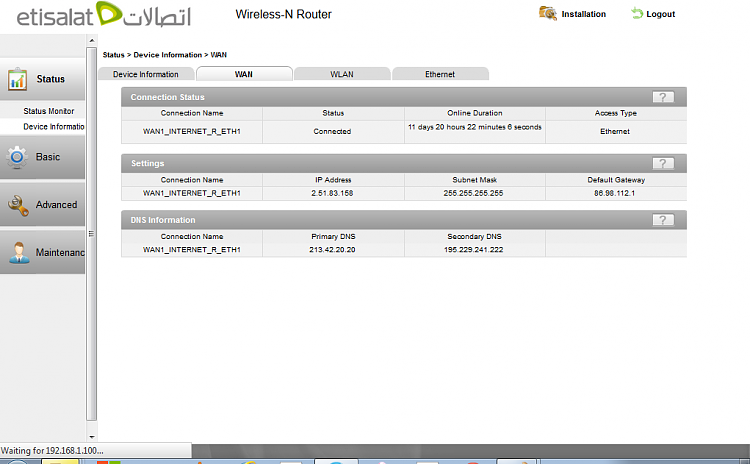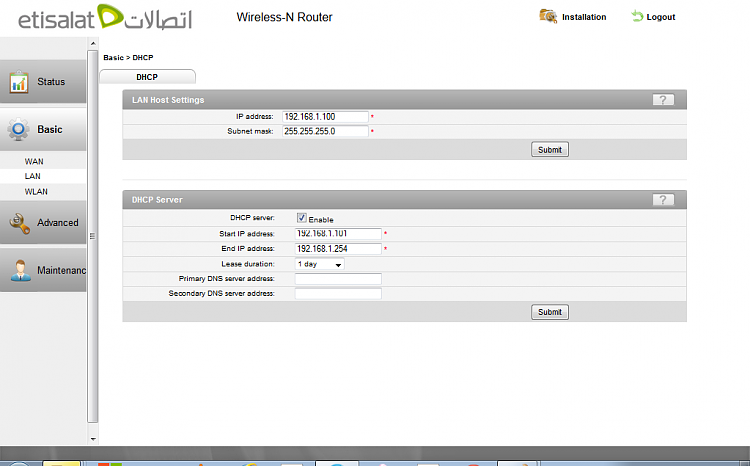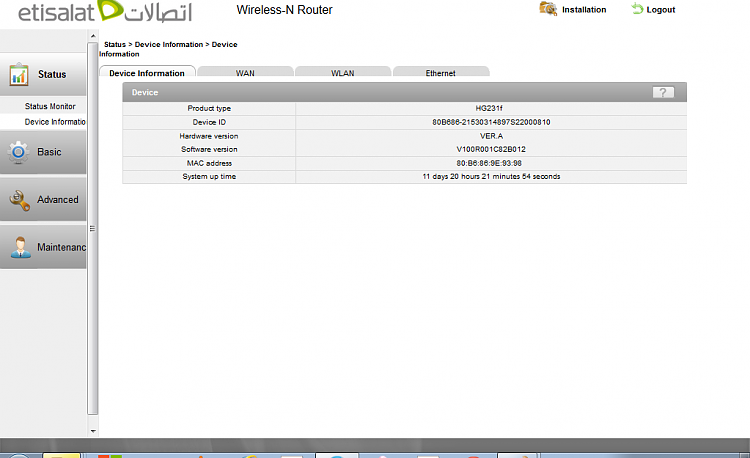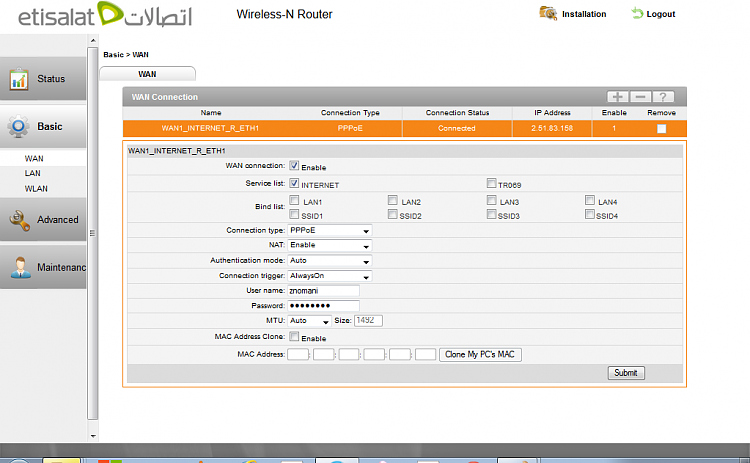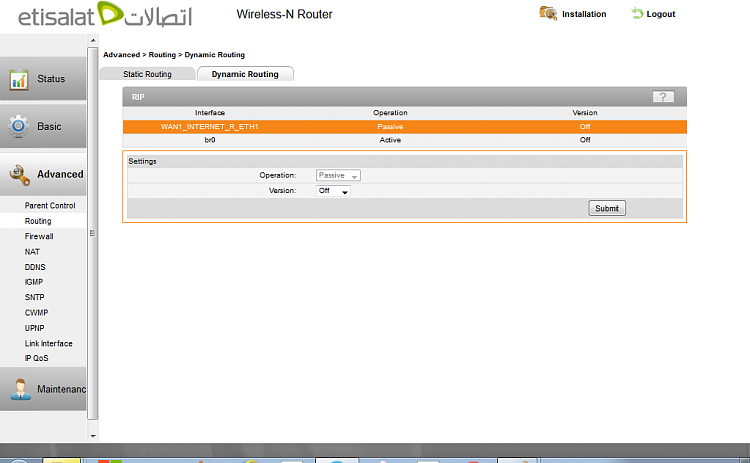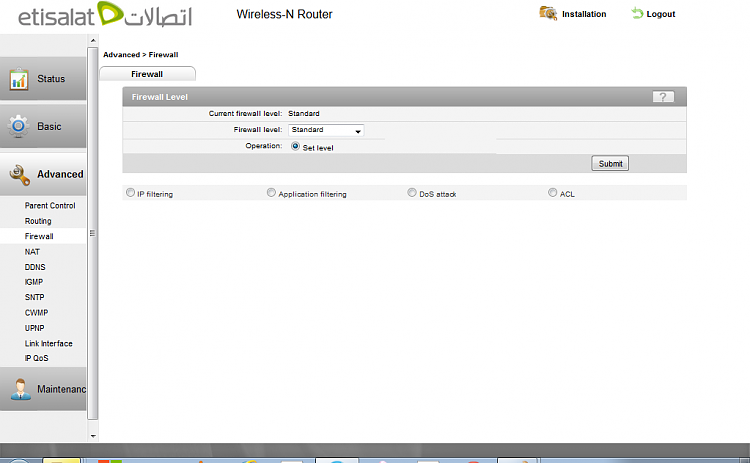 When I try to get the network map on my study room PC it says no network devices detected. I am attaching the ipconfig /all file for my study room computer.
ipconfigstudyroom.txt
Also I am attaching the Network Connection Properties window from my study room PC
Now, I will details the status of devices in my bedroom.
a) From the socket I have used a cable to connect to the internet port in my Belkin Router N300.
b) From the LAN port of the Belkin Router to my Bedroom PC.
The ipconfig /all file from the Bedroom PC has these details:
ipconfigbedroom.txt
The Network Connection Properties has these details:
And the Network Connection Map is so:
I have done this so that the Belkin Router can give me WIFI access in rooms close to my bedroom.
The Belkin System Log is here:
BELKIN_sys_log.txt
The details of the Belkin Router N300 router admin access page are as follows: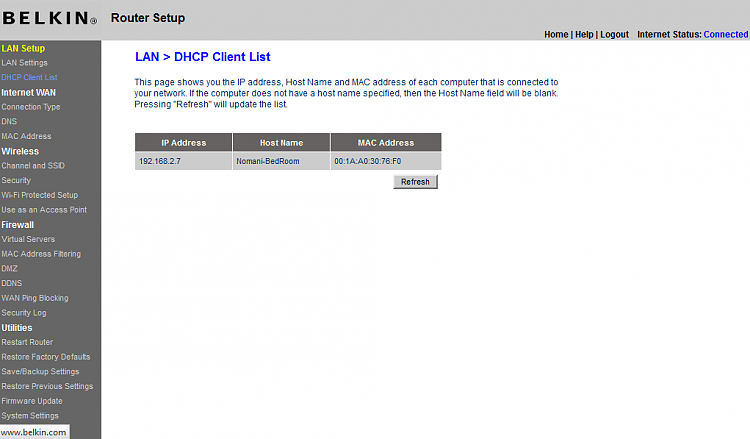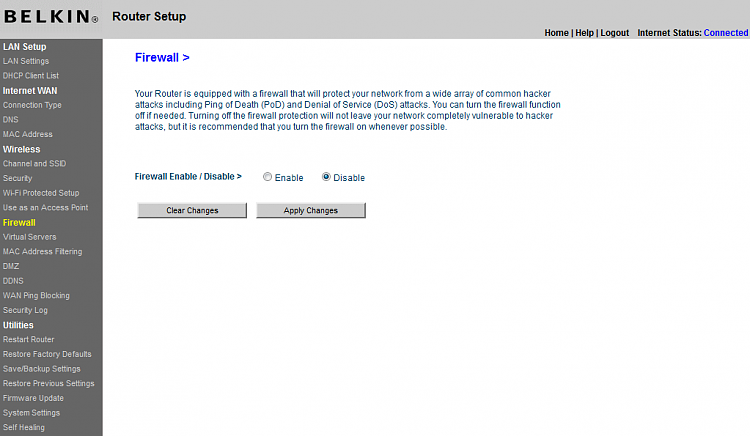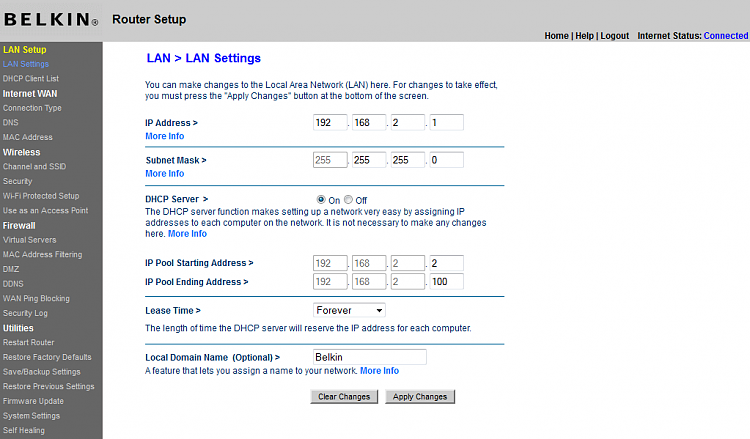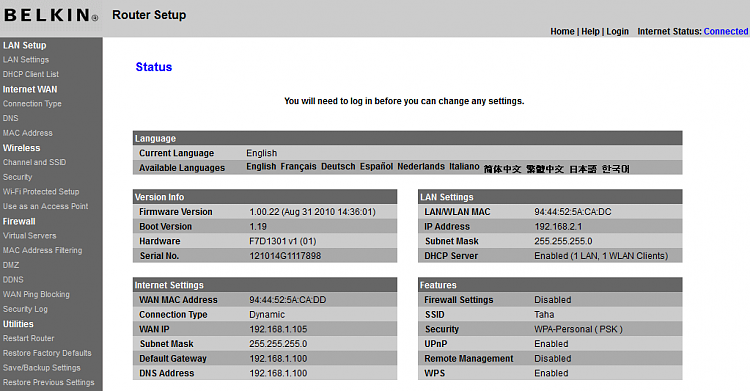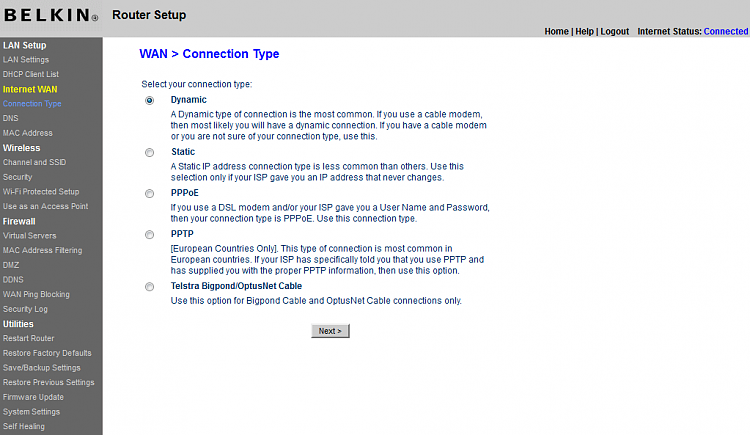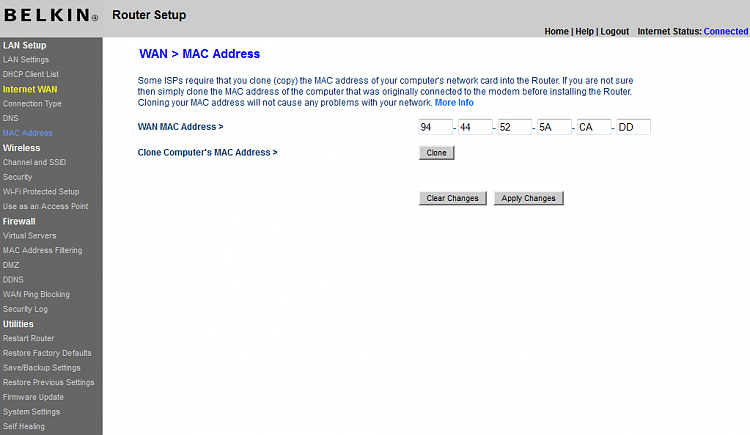 Now what I have already tried:
1. I have tried creating a homegroup on one PC and trying to join on the other, but it doesn't show the homegroup created by other PC.
2. I have simply tried to allow file sharing by going into the properties of certain folders and allowing sharing, but those folder are not displayed on the network or on the other PC. Also the both PCs are not detected by each other anyway, so file sharing I knew was pointless.
3. I tried to go to BELKIN router access page from the StudyRoom PC by using its LAN Address 192.168.1.105, this was to see if I can access that router through this PC, but that didn't work either.
Finally, what I would like to setup is a home network with file and printer sharing between both PC's through the wired network itself, without using a wireless connection.
Sorry, for such a long post but I wanted to be thorough and give you as many details as possible.
Thanks in advance.