Hi again,
Using IE Weebly website loaded fast and login was smooth. However file uploading will not work unless Flash Player for IE is installed: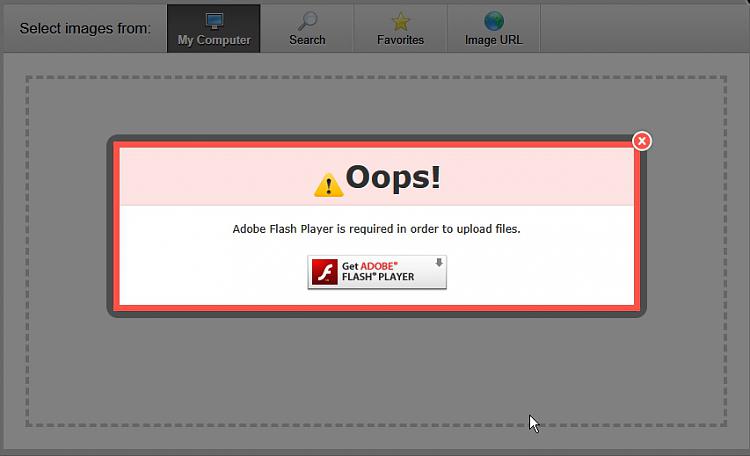 As I rarely use IE11 I don't particularly wish to install the missing plugin but I believe it would work if installed!
You have a problem with IE, Firefox and Chrome so it doesn't appear to be a browser specific issue.
You could try this anyway:
Start> Control Panel> Internet Options> Advanced.
Then "Restore Advanced Settings" - click OK and reboot.
For testing purposes I tried using the Weebly site editor via Cyberfox (That's another version of Firefox) and see the following:
In other words if you've got any kind of flash blocker installed it will prevent the file uploader from working.
Are IE, Firefox and Chrome are all patched and up to date?