Hi,
So I decided to reformat my Toshiba laptop today, I download the Windows 7 Home Premiumm x64 bit ISO file from here: ( I didn't upgrade, just a reformat as the laptop was getting clouded in rubbish )
Download Official Windows 7 SP1 ISO ( 32bit / 64bit ) from Microsoft
Booted from USB, installation went went as expected.
After completion, I can't find any networks, it doesn't find any Wifi networks and even when I connect Ethernet cable from the router it doesn't detect it at all.
Now, before reformatting both wifi and ethernet worked without problems and right now both wifi and that ethernet work with my desktop. Because of that I can only guess it might be drivers missing so laptop can't find the networks? But I am bit lost in which are missing, if that is the problem at all. The laptops name is Toshiba Sattelite. Here is the screen from the network panel: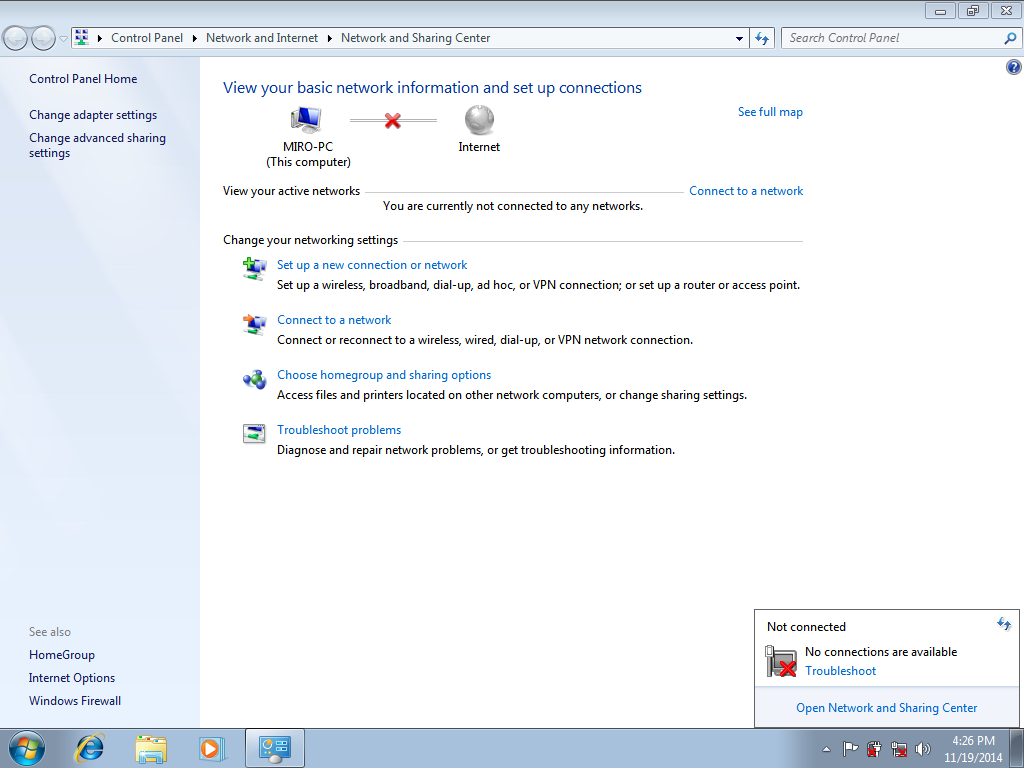 Any help possible?
Thanks in advance and Kind Regards.