Set a static ip for IPv4/NIC.

Ip address = same as router config page, only change last part to anything between 2-255 that is not in use on network. 150 is fine choice.

Subnet mask = 255.255.255.0

Default gateway = same ip as router config page, usually 192.168.1.1 or 192.168.0.1

Preferred dns = 192.168.0.1 or 192.168.1.1 = router's config page
Sorry to be so dumb, but how do you do this? in DOS?
Start->Control Panel->Network and Sharing Center->Change adapter settings->select Local Aera Connection->right click, select properties
select Internet Protocol Version 4(TCP/IPv4), and select properties.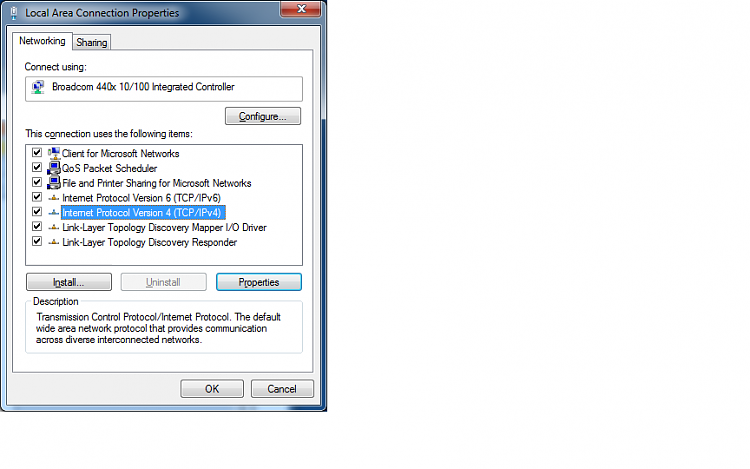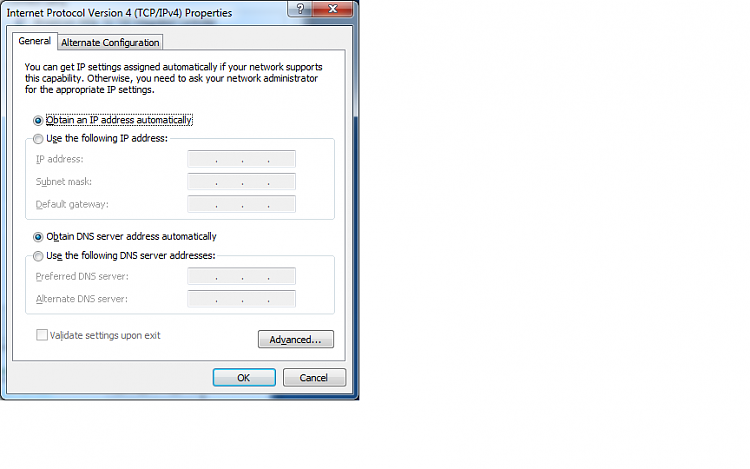 There you can choose the correct settings manually.