I don't know if this is readable.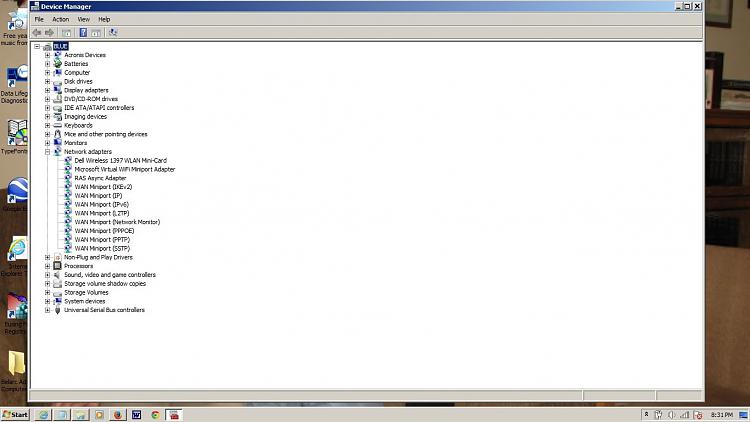 I did download the Marvell driver and tried to set up a broadband connection. The connections screen now shows 2 Broadband Connections, but when I try to go online without wireless I still get the Error 651.
I ran a Belarc profile just now and it is a little different from one in 2011. I see 3 things appearing in the 2011 profile that are not there today.
Microsoft 6to4 Adapter
Microsoft ISATAP Adapter
Teredo Tunneling Pseudo-Interface
Then and now it shows these controllers:
Controllers
Intel(R) ICH9M-E/M SATA AHCI Controller
Bus Adapters
Intel(R) ICH9 Family USB Universal Host Controller - 2934
Intel(R) ICH9 Family USB Universal Host Controller - 2935
Intel(R) ICH9 Family USB Universal Host Controller - 2936
Intel(R) ICH9 Family USB Universal Host Controller - 2937
Intel(R) ICH9 Family USB Universal Host Controller - 2938
Intel(R) ICH9 Family USB Universal Host Controller - 2939
Intel(R) ICH9 Family USB2 Enhanced Host Controller - 293A
Intel(R) ICH9 Family USB2 Enhanced Host Controller - 293C