Thanks Samuria. I haven't set a password for my user account, and as you can see I am the administrator.
For clarity I am Mark, and the computer is known as DispenseDesk on the network.
I have looked at the NTFS and share settings, and as far as I can see everything is set to allow access. I got to this by right clicking on the public docs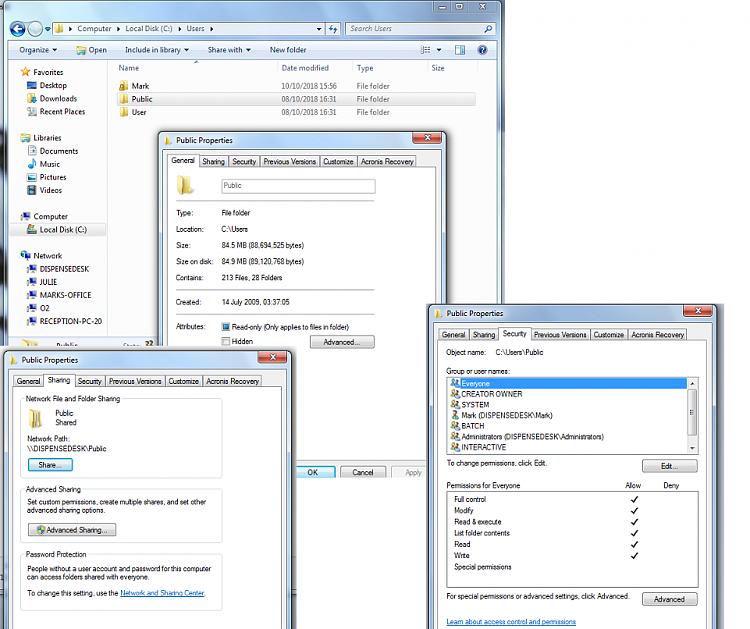 On the Security tab, there is another group or user listed as Service. All of the groups are showing as "allow", but the two that only have "Special permissions" checked are Creator/Owner and Batch. If I try to change these I receive an error message saying Access denied followed by this:
Am I going about this in the wrong way?