Hey there.
This week I got this problem with my network connections, I can't access a network pc. Even though I can see it on the explorer, I get the 0x80070035 error whenever I try to access it. About two days ago everything was working ok, I was able to access both computers with no problem at all but this last Win update must have done something to my conn.
I'm running Win 7 Ultimate on both comps, my main's MB is an Asus striker extreme and it has two nic's, one is connected to a cable modem (thomson thg540) and another to my second comp, all connections are wired.
What happened so far:
The connection between my two comps used to be an unidentified connection when it used to work strangely, after this whole problem started my secondary comp lost its internet connection but was still able to access my main comp, my main lost its ability to connect to my secondary even if I could see it in the explorer giving me the 0x80070035 error as you can see below.
Error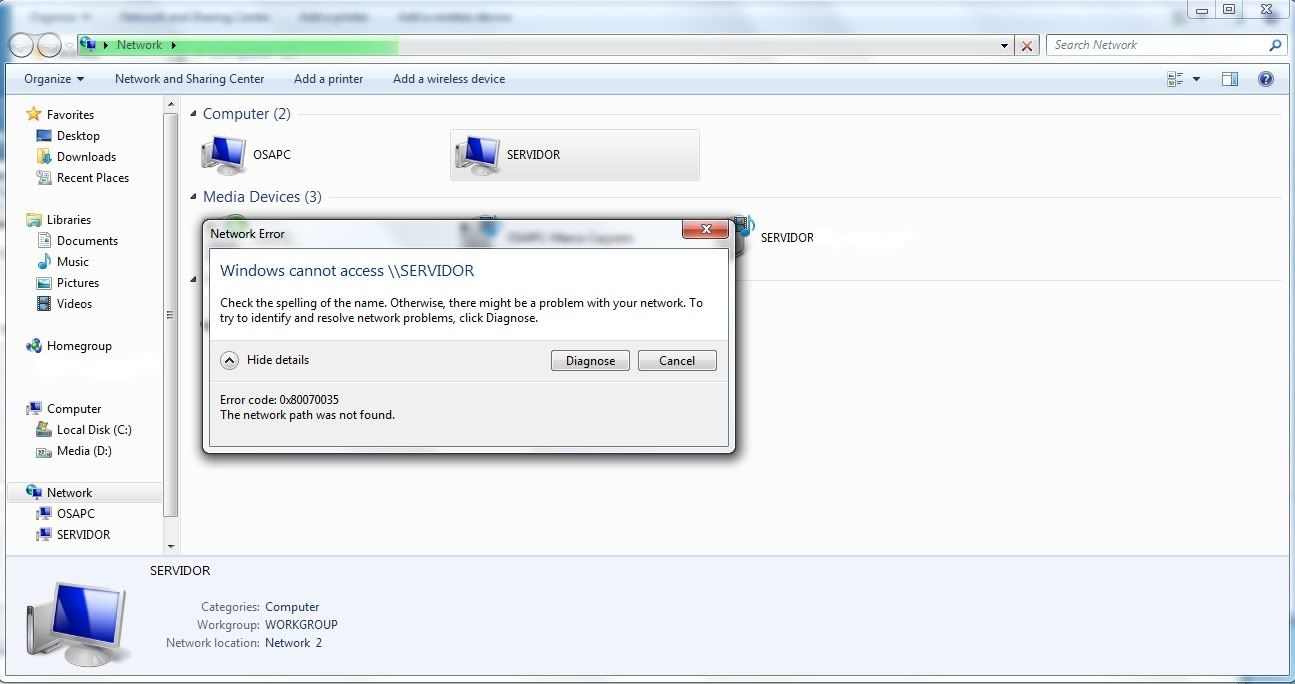 I checked their IP adresses and noticed they both had 169.254.xxx.xxx adresses so I googled the problem for a bit and gave both pcs a static IP like you can see below.
Main pc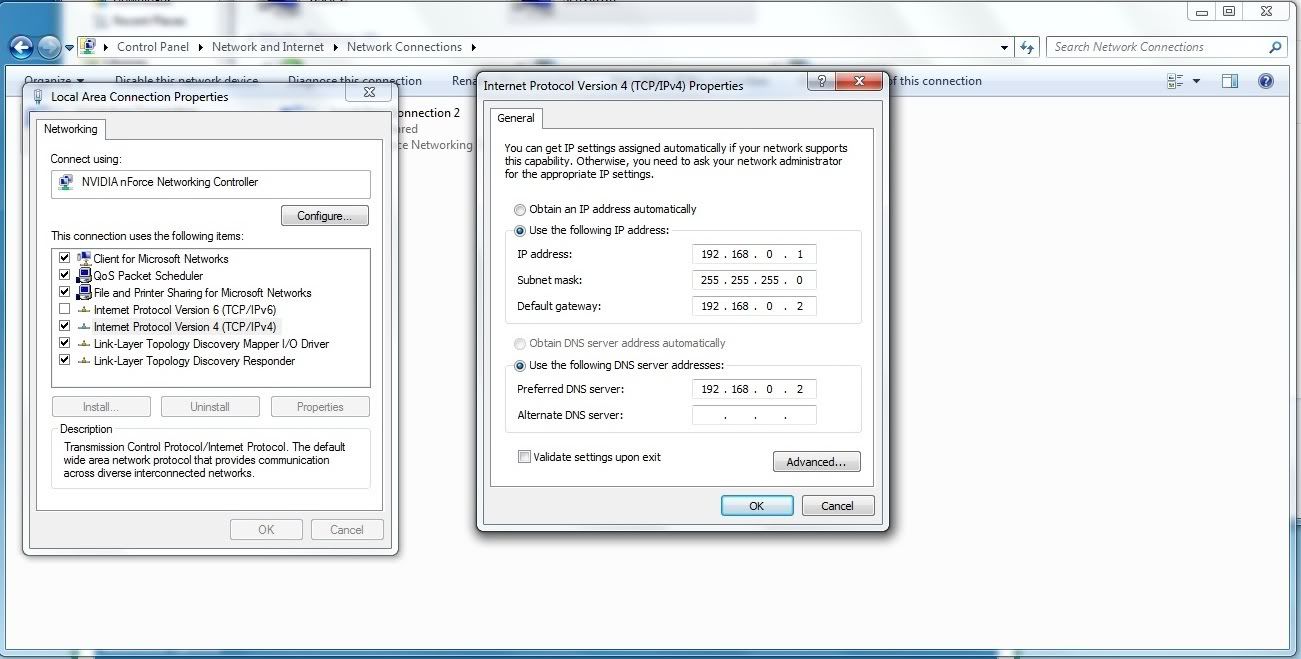 Second pc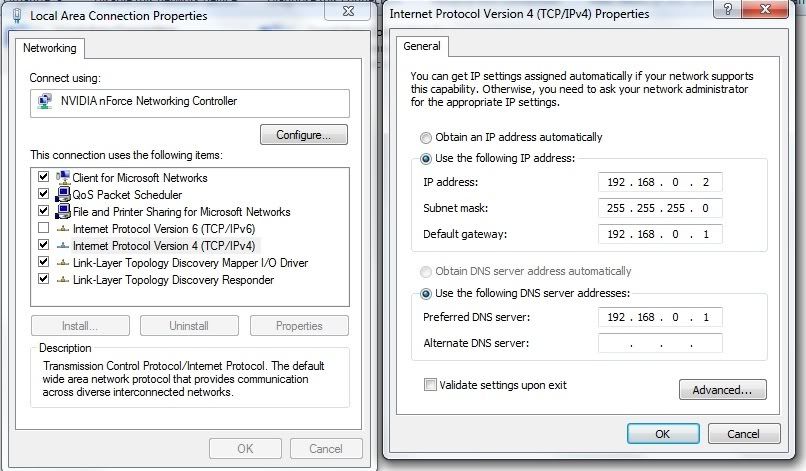 After I did this my secondary comp was able to access my main and get internet access but my main still wasn't able to access my secondary comp through Win explorer, it still gives me the 0x80070035 error. I've checked all services and whatnot and everything seems to be working ok, I have the same workgroup in both comps, sharing settings are set properly, sharing privileges are set properly, win firewalls are down, no anti virus software installed, when I ping my second pc no packets are lost.
So the problem persists and I have no idea on what to do next...
If any of you guys could give me a hand with this I'd appreciate it.
Cheers
M E