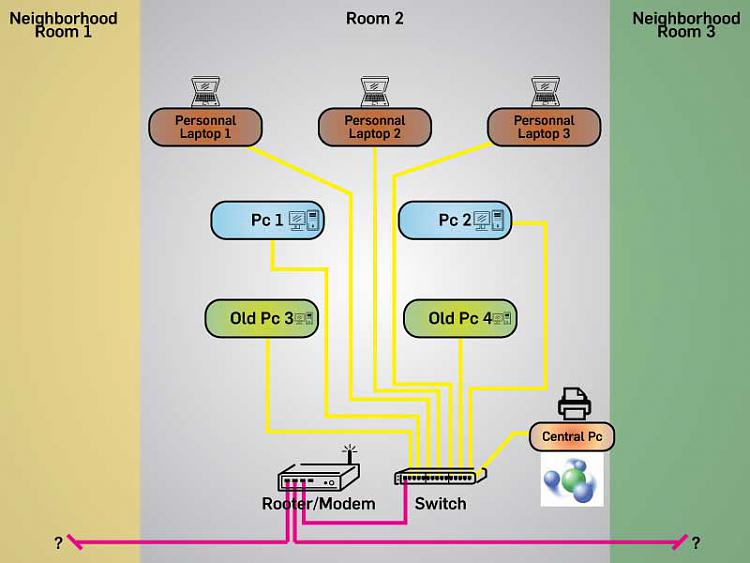 http://img413.imageshack.us/img413/9...emanetwork.jpg
Hi im trying to make a Network, with low level of security.
I wonder how to share file with people in the same homegroup of me, without sharing public folder or what ever.
But for Neighberhood, i don't want them to acess anything from us, and specialy not the printer (if they cant see it, will be cool, but not my priority)
I just can't find the way to share thing without sharing public folder.
The homegroup is i guess what i want but ... cant find the right way to set it.