Guys the problem is not the guest account configuration but how the Local Security Policy is configured on XP and the NTLM permissions required to connect and browse shares on Vista/Win7 from an XP machine.
If you had installed SP3 as I suggested then it would have made these changes for you

This is how the Local Security policy is configured between XP and Vista/Win7 and the primary problem people face networking XP with Vista/7.
Windows 2000 and Windows XP: send LM & NTLM responses only
Windows Vista, Windows Server 2008, Windows 7, and Windows Server 2008 R2: Send NTLMv2 response only
XP-SP2 and earlier are not configured to use the secure version of NTLM by default, that's required for connecting and browsing shares on XP-SP3 and later, your required to change these security settings before XP can connect and browse shares on later operating systems, its fairly easy to fix if you don't want SP3 installed.
On your XP machine, open
Control Panel > Administrative Tools > Local Security Policy
then goto
Local Policy > Security Options
scroll down until you see
Network security: LAN Manager authentication level
make sure its set to use
Send LM & NTLM - use NTLMv2 session security if negotiated

also make sure
Network access: Sharing and security model for local accounts
is configured for
Classic: Local users authenticate as themselves.
Heres how these two settings should look on XP: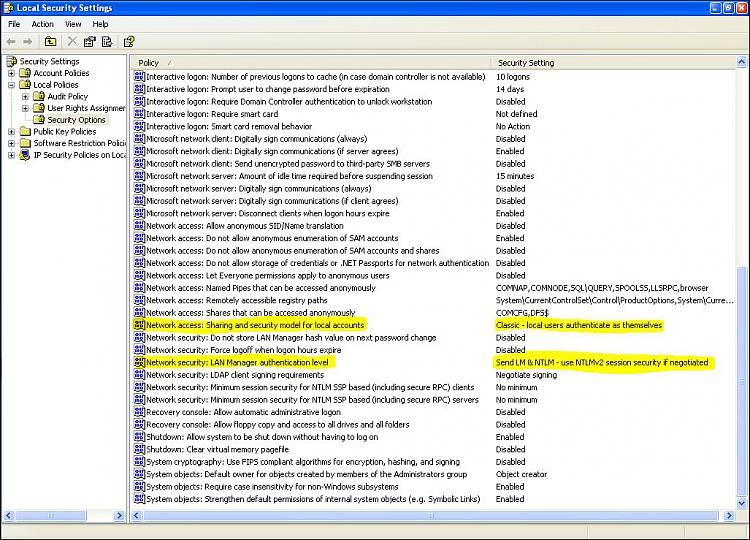 Once you've made the required changes just reboot and you should be able to connect and browse your Win7 Shares from XP using the user-name and password for your Windows 7 box (Note: you must have a password on your Win7 user account to be able to connect regardless)
Just encase you want to double check your Win7 LSM settings, this is what it should be configured to use by default but you only need to change the two settings on XP that I mentioned above to solve the problem.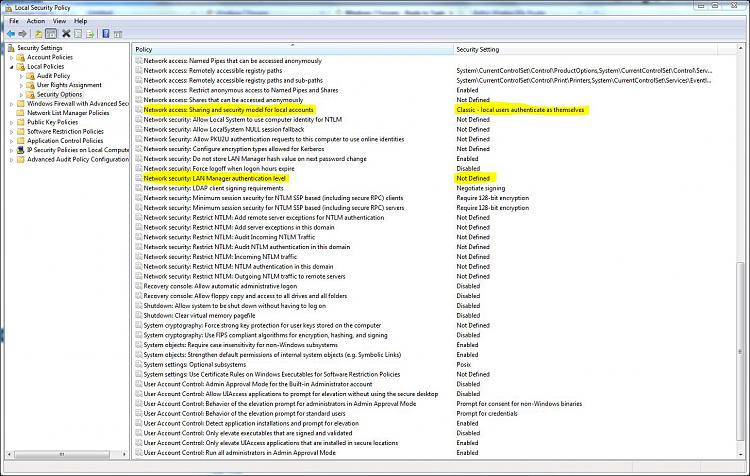 Let us know the result

Steven