...wirelessly.
Shortly I am going to be visiting Jamaica and would like to provide internet access to everyone in my family, across 2 hotel rooms. 2 people are staying in each room, and we all have our own laptops.
However, the internet connection we will pay for is wireless, and only one computer can get access to it. (It's some stupid system that has nothing to do with passwords, I don't remember the details).
I know that you can only use your wireless card in your laptop to either send or receive a wireless signal, i.e. getting internet or distributing it. This is why I'm thinking I could receive the wireless on one computer, share the internet over an ethernet cable to another computer which then sends the wireless signal out to the other room, giving everybody internet.
How I'm thinking is illustrated here: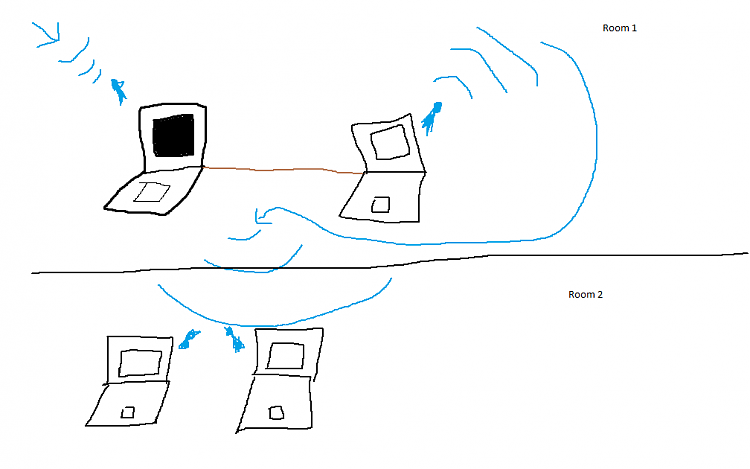 My question is: Will this even work?? I'm leaving in 2 days so I need input! If not I'm just going to wing it! Thanks.