It might be tied into location, in part. Both of you are showing an European location according to the info below your sig and both of your results with "D" have provided European results.
I'm in Florida, US, close to Orlando and "D" gives me: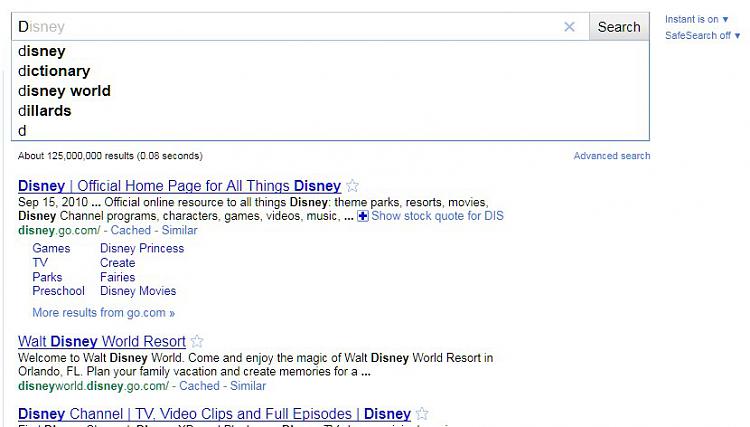 Perhaps the more Google Instant is used the more it learns. I'm sure there must be some type of local algorithm that coordinates with your previous search history over time.
A guess on my part, to be certain, but interesting nonetheless.
Then again, Jimbo, your thoughts regarding the corporatist/promotional/advertising aspect has more legs than my idea.