Sorry, I know this is a bit off topic but I wanted to touch base with MileAhead on this...
Unfortunately with the jazz, the main reason is they don't think the CD will produce enough profit. Some of the overlooked albums are very high quality too. Sadly often times the ignored album is finally released on CD because the artist dies. That always seems to boost sales projections.

Give me an example of an album or albums you're looking for not on CD?
While it is true a lot of albums haven't made it, a lot of them are some of the more obscure ones in the overall scheme of things; meaning that while you and I may love a particular album, in the overall scheme of things it didn't do that well. As I said I collect, so I try to keep an eye out for these things.
Anyway more and more stuff is making it to CD; so what you couldn't find yesterday, you may find today. And as I said,
Japan is a great place to start looking for hard to find CD's
, so is Europe.
Well I've been looking for this on CD for a long time seeing that my album is scratched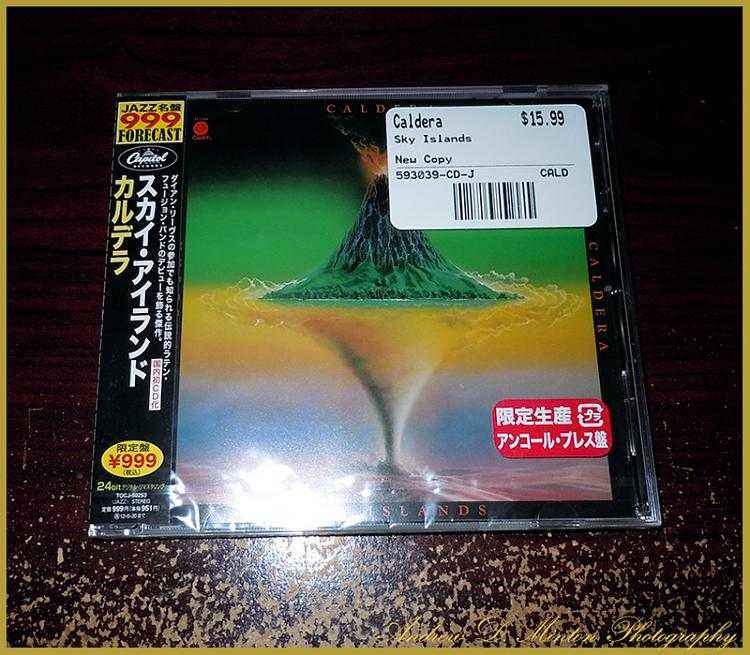 Caldera's Sky Islands - a mixture of jazz/latin fusion.
As you can see it's a Japanese release, though I didn't have to look there. I found it at
dustygroove.com
(located in Illinois)
The point I was trying to make earlier is some of this stuff is out there (or will be), you just have to look, and keep looking.
Anyway if you want to discuss this topic further, perhaps we could create our own thread. Let me know.