Windows 7: A Complete Survival Guide
Ian Paul
Oct 20, 2009 12:55 pm
Windows 7
launches on Thursday, and everywhere you look retailers and manufacturers are getting ready for a big day of sales. Apple may be
looking to rain on Microsoft's parade
with stellar news about its
financial performance
, but there's little doubt this week belongs to Windows 7.
Yet questions still remain about upgrading to the new OS, how Windows 7 works compared to Vista, and whether there will be any serious compatibility issues once Windows 7 is finally installed on computers across the United States.
There are a lot of questions out there about Windows 7, and I have answers. I've gone through the PC World vault to find all the
information you need about upgrading,
the pros and cons of buying a new system, Windows 7 security, and more. With this handy guide at your side, you'll be able to embrace everything Windows 7 has to offer.
Upgrade to Windows 7
Upgrading to a new Windows OS is always filled with questions, like which version of Windows 7 is for me? How much does it cost? Should I even bother upgrading at all?
Check out our
Windows 7 Upgrade FAQ
to read up on the
numerous editions
of the OS, and to find pricing information. But you may want to hold off on upgrading since
Windows 7 upgrade fees
could go down in the near future.
If you're still trying to decide whether the new OS is for you, here is
why you should upgrade
to Windows 7, and
reasons why you shouldn't bother
. We also have information about an online tool that tells you if your
PC is upgrade-ready
.
But if you're ready to make the switch, be sure you go through PC World's
Windows 7 upgrade checklist
, and the
installation how-to guide
. They can help ease you through the process. If you're a business owner, you should also read over these
four tips for smooth upgrades
to Windows 7.
Windows XP users may find the
upgrade process too difficult
, but we've got an
XP-to-Windows 7 upgrade guide
to make it easier. Netbook owners should also check out how you can get from
XP to Windows 7 in just 30 minutes
. But even if you decide to stick with XP, that doesn't mean you can't have some of the great new functionality in Windows 7. See how you can get
Windows 7 features on an XP or Vista system
.
Should I Buy a New System?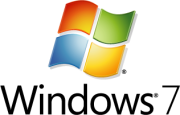 When Vista was released, it was clear that most users were going to need a new system to handle the OS. Windows 7, however, is supposedly designed to run on anything, and was even found to be a little bit faster than Vista in
PC World's performance tests
. So you may not need a new computer after all, but if you're running XP or finding the upgrade path a little too scary, maybe you should splurge on that new laptop you've had your eye on.
IT manager and PC World blogger Michael Scalisi has a great FAQ to help you through the
big decision
, but the Tech Inciter, David Coursey, says
forget about upgrading
and just buy a new computer already.
If you do decide to invest in a new machine, or even if you've upgraded, PC World's David Murphy has some tips to help you
optimize your Windows 7
system.
Features, Features, Features
Windows 7 is loaded with new features and interface changes. Some you may find intuitive, while others are going to take some time getting used to. Check out Harry McCracken's list of the
10 Best Features of Windows 7
, which includes Jump Lists, a better Windows Media Player, and the new taskbar. Rick Broida tells you about
one-click Wi-Fi, DeviceStage, and HomeGroup
. Then join Tony Bradley for his list of the
best features in Windows 7
. If you need more feature frenzy, how about a slideshow of the best and worst of
Windows 7 and Windows 7 Server
.