Windows 7: How Slow Can You Go?
According to a PC Pro report, third-party crudware made the slowest PCs take more than twice as long to boot up as the fastest ones.
Harry McCracken, Technologizer
Oct 31, 2009 10:00 am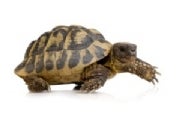 Yesterday, I wrote about the fact that Microsoft is now
stripping crudware off Windows 7 PCs and selling them with its own lower-impact software suite
. Here's evidence of why that makes sense: British computer magazine PC Pro has published "
The Crapware Con
," an ambitious report on the third-party software that PC manufacturers pile on top of Windows.
Thanks to such apps, the slowest PCs took more than twice as long to boot up as the fastest ones, and PC Pro is skeptical of the quality of much of the software that PC makers add. (Me too: I've lost track of how many Windows machines I've used with proprietary Wi-Fi utilities that don't seem to do anything except make it harder to connect to a network.)