SEATTLE--(
BUSINESS WIRE
)--Xenocode, a leader in application virtualization and delivery technology, today announced the immediate availability of the online Xenocode Browser Sandbox. The Browser Sandbox web site allows all popular Windows browsers to be run simultaneously, directly from the web. Web designers, system administrators, and other users can now evaluate Internet Explorer 8, 7, and 6, Mozilla Firefox, Apple Safari, Opera, and Google Chrome directly from the web in a risk-free manner. Unlike traditional software applications, Xenocode WebApps do not require any software to be installed and allow multiple application versions to run side-by-side on any version of Windows.
via
http://www.businesswire.com/portal/s...16&newsLang=en
why do i think this has to do with w7?
well because you can run IE8 RC1 in win7 beta....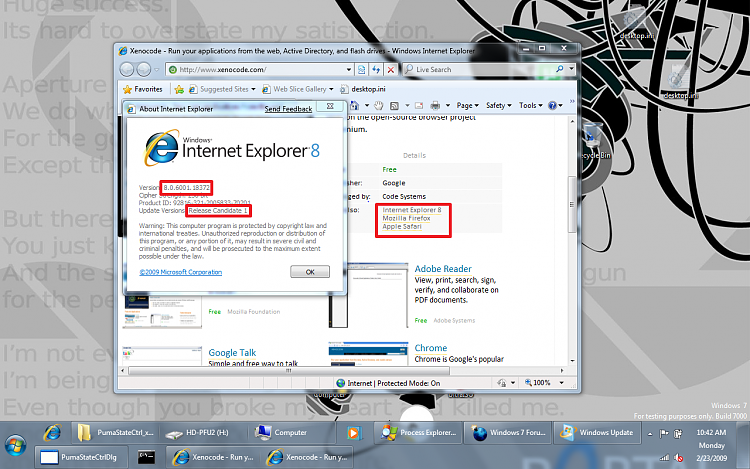 while it might be vista's ie8 rc1 it does run more stable than the ie8 beta...