Windows 7 has been a tremendous success thus far--both as a standalone or upgrade operating system, as well as in driving PC sales. However, the fact remains that there are tens of thousands of
small and medium businesses
that are shackled to Windows XP due to custom applications that are not compatible with the newest Windows OS.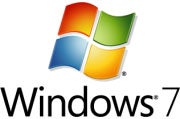 Microsoft is aware of this hurdle, and it has partnered with
UK-based ChangeBASE
to launch a new service called AOK for Small and Midsize Businesses--or AOK4SMB for short. With AOK4SMB, SMB customers can validate that custom applications will work with Windows 7, or have them automatically modified to be compatible with Windows 7.
The service uses a subset of the AOK tool developed by ChangeBASE--a leader in automated application compatibility and remediation software. Simply go to the
AOK4SMB site
, register an e-mail address, complete a brief submission form, and upload your existing MSI file for analysis.