Looks good! Thats some serious power you got in there...
I got a 2TB drive last week, sadly it means I now need to remove one of my other drives to use that sata connection...
After a spring clean today, got a new new layout...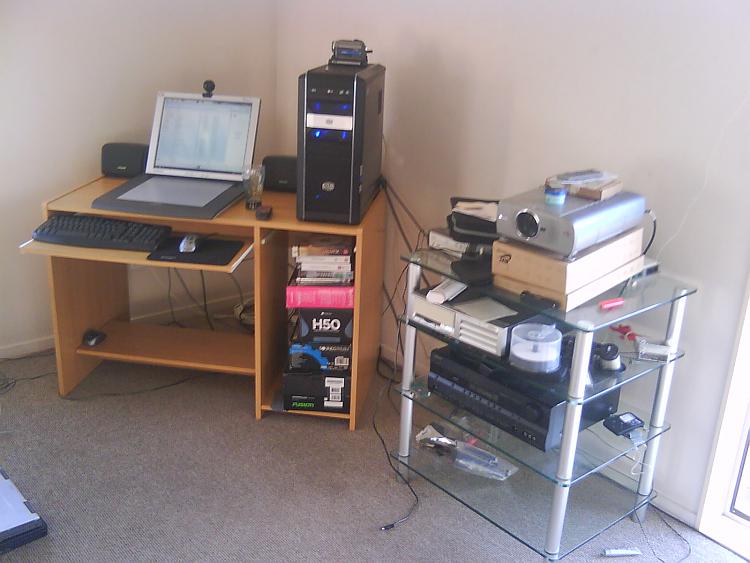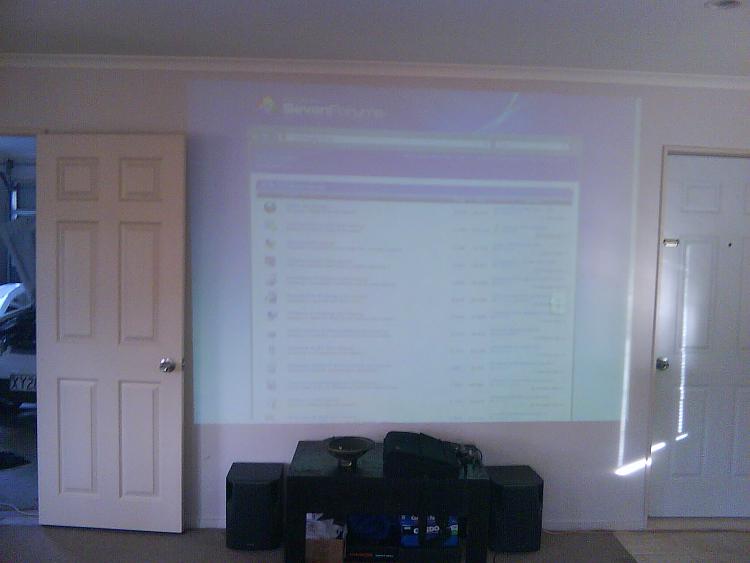 The two speakers on the desk are actually the surrounds off the home theatre.
Also got my projector back from our workshop, so thats going back on the wall at 110".
You can see it better during the later hours of the day...