Here's Mine!
Dell 1545, Matte black. 250 GB hard drive, 4 GB of RAM, Win 7 Pro 32 bit. Intel Pentium Core 2 Duo @ 2 GHz, Intel Mobile 4 Series Express Chipset.
Not the fastest system in the world by any means, but it works for me. I use Photoshop and Flash on a daily basis and it works like a charm. I had to replace the AC adapter about 5 times in two years since Dell makes them crappy, but knock on wood, no problems besides a failed hard drive (my fault, dropped it on a granite countertop!).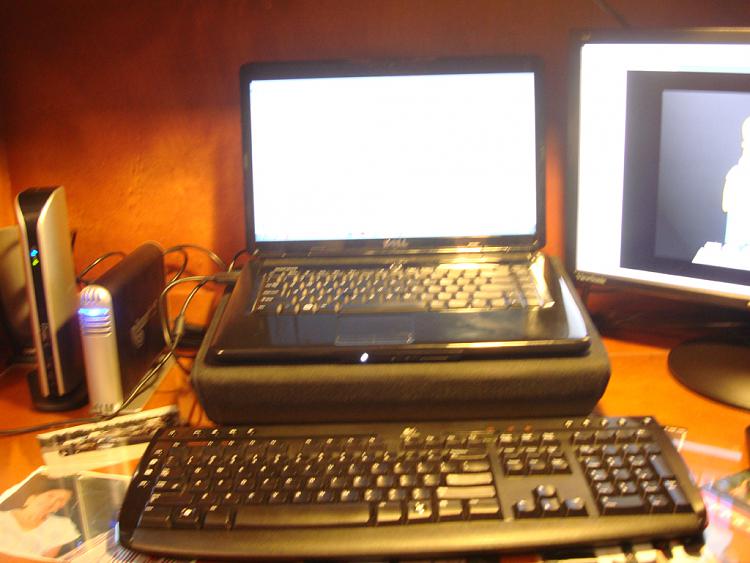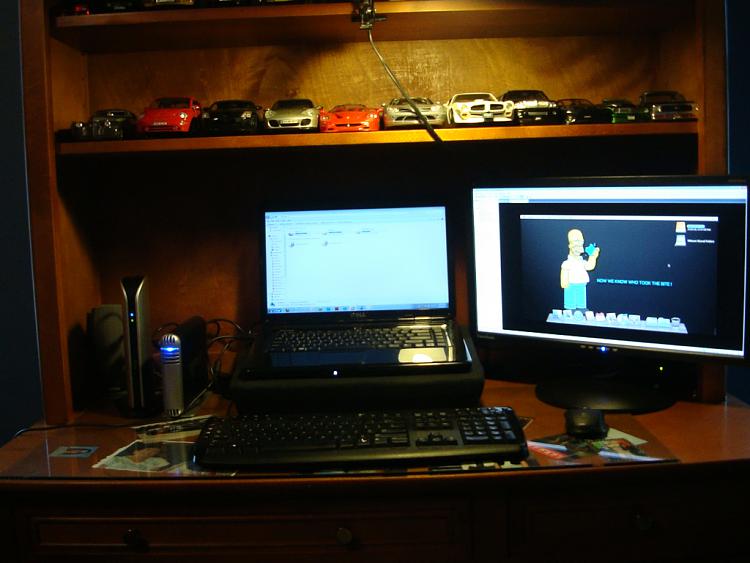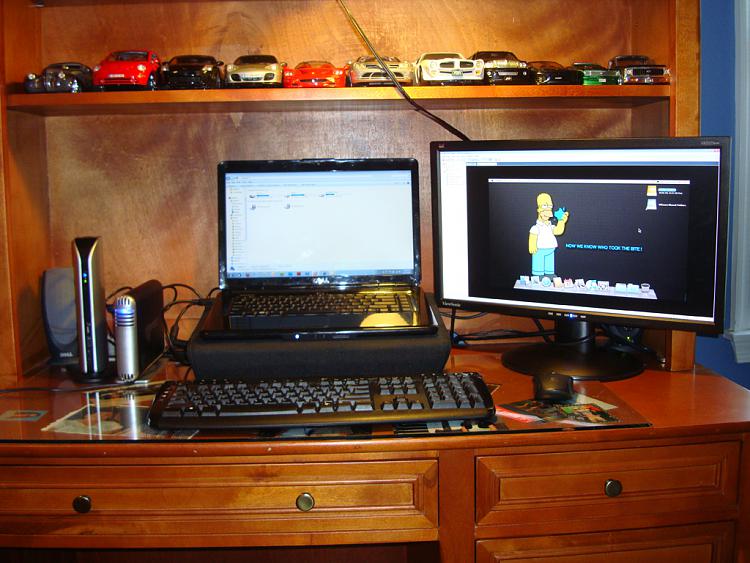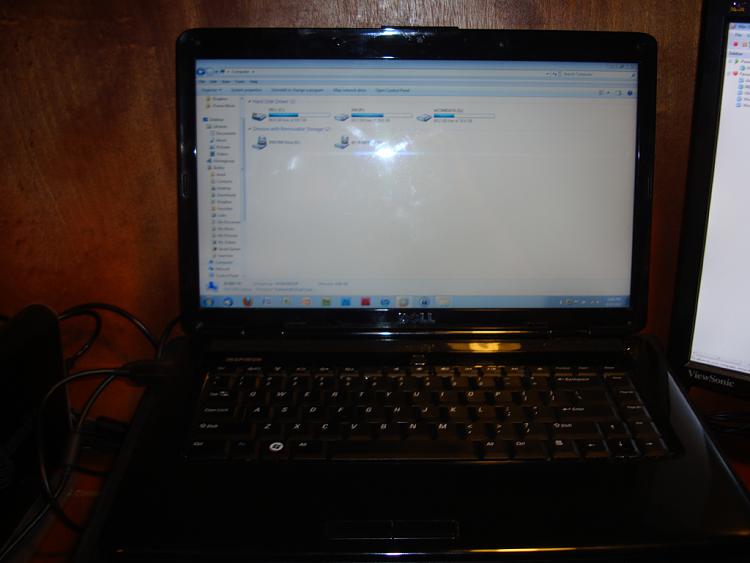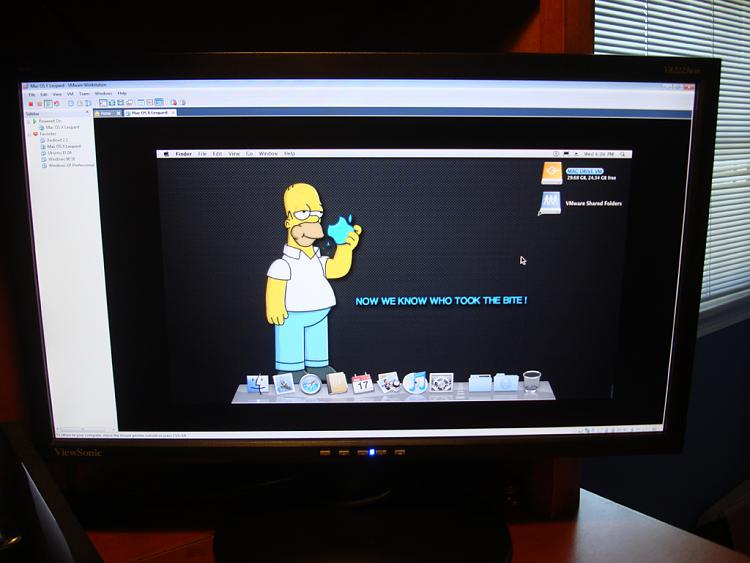 Viewsonic 22 inch monitor, 1920 by 1080. Attached to Dynadock.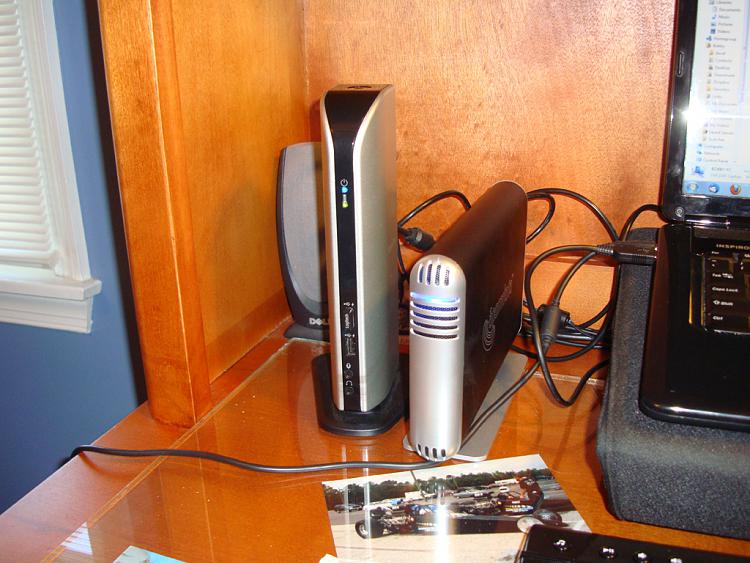 Toshiba Dynadock, has the Logitech Anywhere Mouse MX and the Logitech K340 Keyboard attached to it. Also has the monitor and a 500 GB drive for Movies and torrents attached.
I also have a pair of cheap Dell speakers (which sound quite decent considering that I got them for free!).