Guys, question here... I'm using Real Temp frequently to monitor my i7's temperature. Core 1's habitually idling at 40-45ºC, The other 3 cores are at around 38-42ºC. Now, Just for a test, I'll run a convertion of 34 FLAC audio files into MP3s 320kbps CBR at slow high quality using Lame. The encoder is dBPowerAmp v12. This baby is multi-threaded.
So, I start the convert... here is screenshot midway done :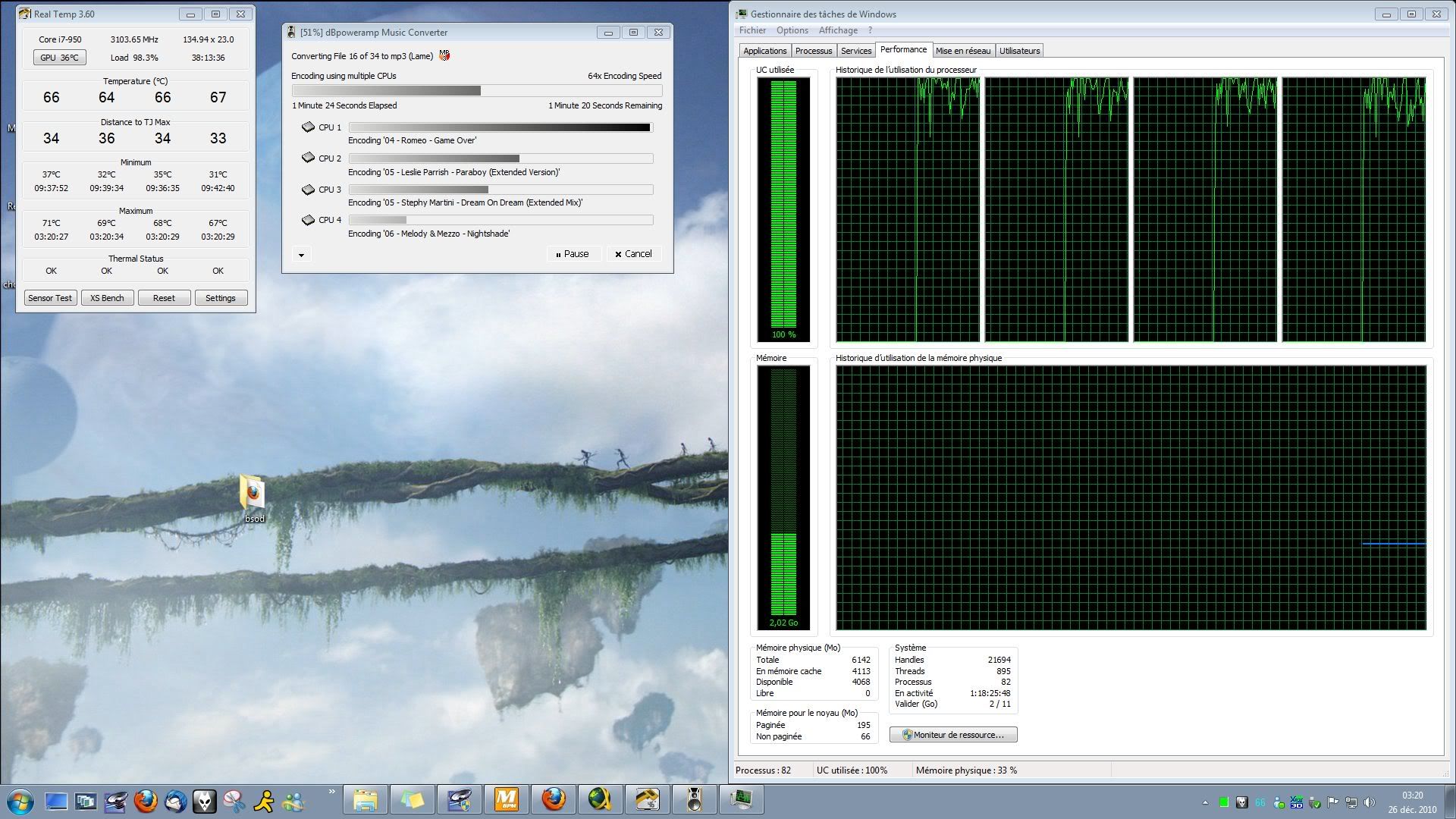 Notes :
1. HyperThreading is desactivated
2. TurboBoost is also desactivated
Maximum heat, from Core 1 to Core 4, 73ºC 71ºC 70ºC and 69ºC. I believe the threasold for a Core i7 is 73ºC. After that, the CPU diminishes performances to avoid overheat and damage.
What do you think guys... is it OK? I desactivated HyperThreading and TurboBoost because it would nearly reach 90ºC under load. Desactivating TurboBoost didn't do much HyperThreading did help reduce the heat of a good 10ºC under full load.
In fact, that was a report of my PC after almost 2 months being up