I did one mod. I enlarged the opening in the MoBo tray for the after market cpu cooler bracket. It was off 1 1/2" for the cpu cooler mounting bracket. (Board was an Asus P6X58D Premium). If you are going to use an after market cooler It would be worth your time to check the placement of that opening.
I've heard this argument/complaint before with regards to the HAF X, and I think it depends on the MB board. I have a Gigabyte GA-X58A-UD5 and the clearence for the CPU bracket on that board is just fine...
Not that it makes a difference but the CPU Cooler is a Noctua NH-C12P SE14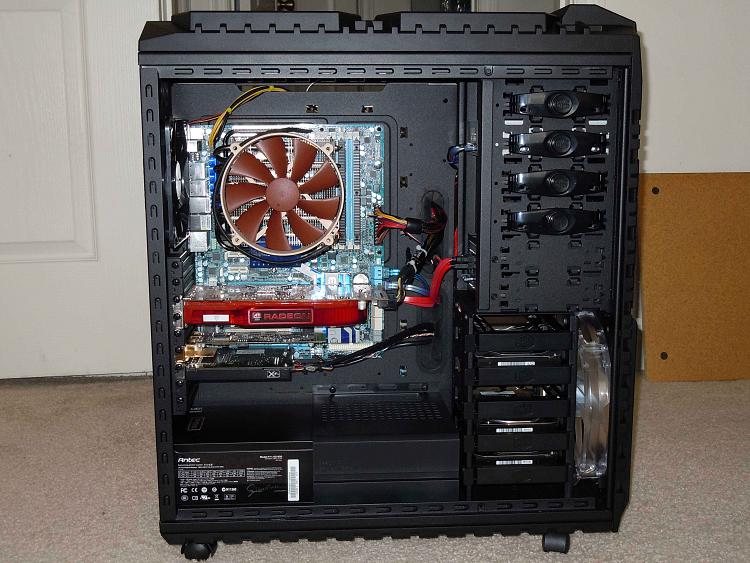 Anyways the HAF X has very good airflow with it's 4 fans.
The bottom fan and door fan suck air in while the top and rear push air out.
Plus the case has all sorts of vents. This case is extremely cool.