First off I HIGHLY recommend anyone using a HAF X to check your header cables, or if you're having front header issues, contact Coolermaster!!!
OK, I just did an inspection of my HAF X's front header panel and did find slight evidence of chaffing on the red LED wire, which is just above the FireWire solder points, though the wire casing wasn't pierced through.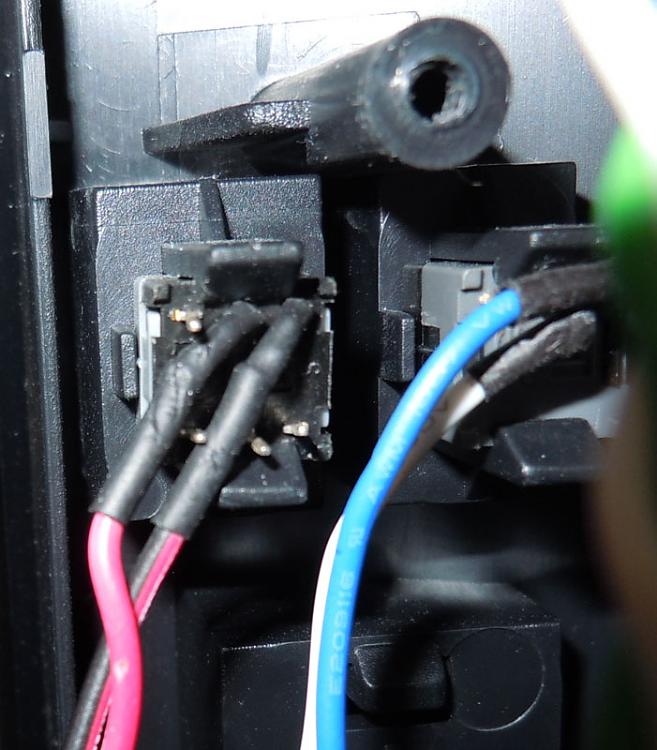 Notice the nick on the red (pink) wire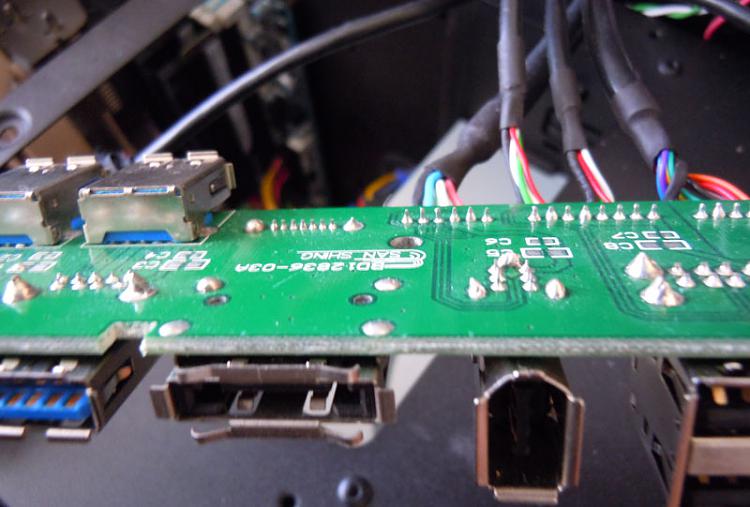 Notice how high the solder joints are.
Do not attemp if you are uncomfortable with this.... cut or chaffed wires can casue major damage or harm!!!
Anyway I decided to do a little patchwork myself by moving the wires around and pushing them further into the recess of the switch holder and then covering the holder with electrical tape.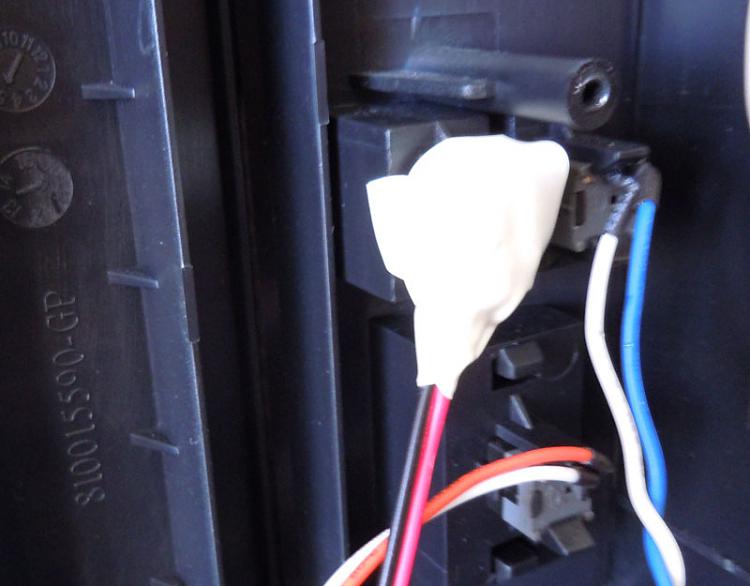 I then made a small pad out of electrical tape and put that on top of the PCB board solder contacts and connected the board back to the top panel. This ensures there is no contact between the LED wires and the PCB board's solder joints and helps eliminate the chaffing problem as well.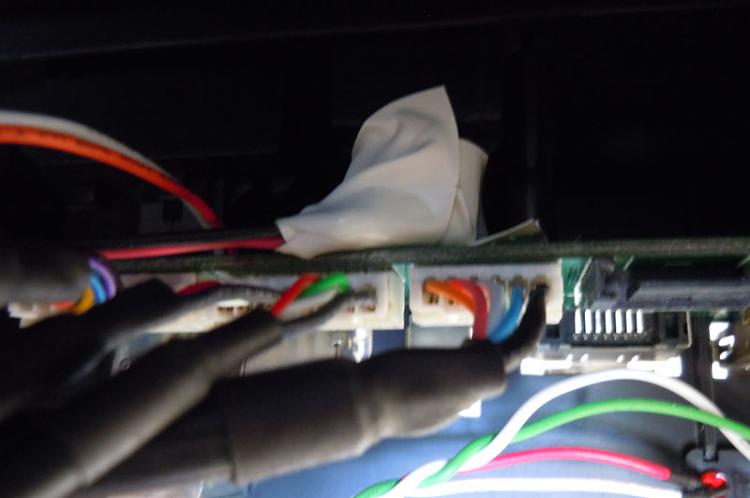 Notice small white tape pad sticking up
I also called Coolermaster's tech support and spoke to one of their tech reps and informed them of my findings and was immediately told that they would replace the defective part free of charge…. That means no shipping them the old part first, or shipping the old part back.
All you do is fill out the RMA form they send you through e-mail. After that you'll get an e-mail confirmation telling you the status of the item.
I also asked them what the procedure is concerning possible damage done to the MB due to these chaffed wires and their answer is if your board is damaged due to this issue, send them the MB with a description of what happened, and if it is determined that the board was damaged due to them, the board will be replaced.
Bear in mind that the evidence needs to show that the board was damaged from their product through no fault of your own. Key word being
evidence
(proof).
Anyways a couple of suggestions here….
First
.... If you have this issue, Coolermaster recommends you not use the front header and remove all cables and disconnect the LED wire well until a replacement is recieved. Or you could do what I did....
at you own risk!!!
Also.... Whenever you hook wires/connectors up to the motherboard….. Check to see they are the right connectors going to the right place. In short…. RTFM (
R
ead
T
he
F
……
M
anual). I can clearly state that the header wires for most cases are marked or idiot proof. I know the HAF X is….
This is the 1394 connector on the HAF X case
Motherboard connection
- Double check all wires/connections for chaffing, binding, pinching or cuts during and after installation.
- When removing, or installing, wire ties, make sure you're not cutting of stressing wires. If you do accidentally pierce the wire covering, use some electrical tape to cover cut, or if possible, replace the wire(s).
Coolermaster was very professional in my dealings with the questions I asked and was quick to provide me a replacement. Now all I have to do is wait.
That's my two cents worth of info :)
Peace.