Build your own External Hard Drive :)
I hope this will be Helpful to new users / members.
Materials needed:
External HD enclosure kit

( I got mine from eBay $ 12.50)
a good brand HD (Sata or IDE)

(I got a WD Blue 500gb for $39.99 from NewEgg)
Use the proper enclosure case for either Sata or IDE HD.
Open the new Ext enclosure carefully. Some have screws holding the 2 ends onto
the aluminum case. The one I just used had small plastic push tabs, that can break easily.
Connect the Data & Power cables properly to the HD. Most are coded so they can only be
inserted one way.
Slide the HD & cabled end assembly back into the case. Attach the ends to the case.
Next connect the power supply cord to the Ext case.
Then the USB cable.
Connect the power supply to your standard home electrical source.
Connect the USB cable to a USB port on your computer, turn on the switch on the EXT case.
Now Windows should find the new hardware & install the drivers for it.
Windows may give you a prompt that this HD may need to be Initialized (especially if it is a new Raw HD).
Follow the prompts if you need to Initialize your new raw HD.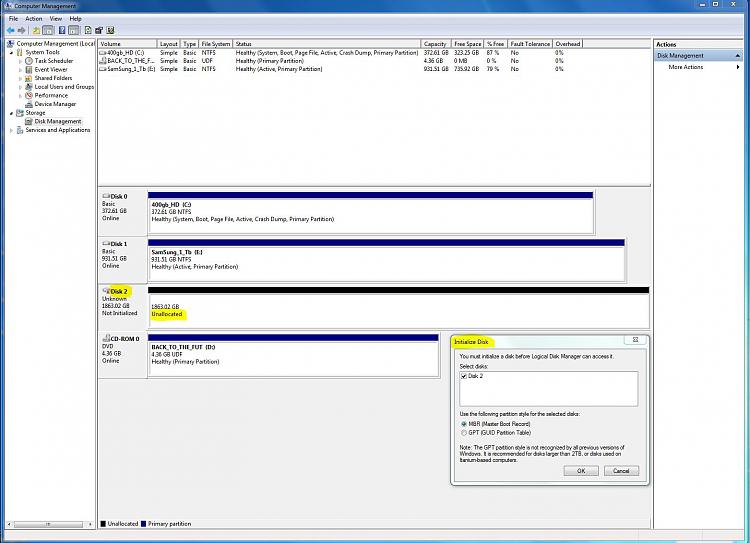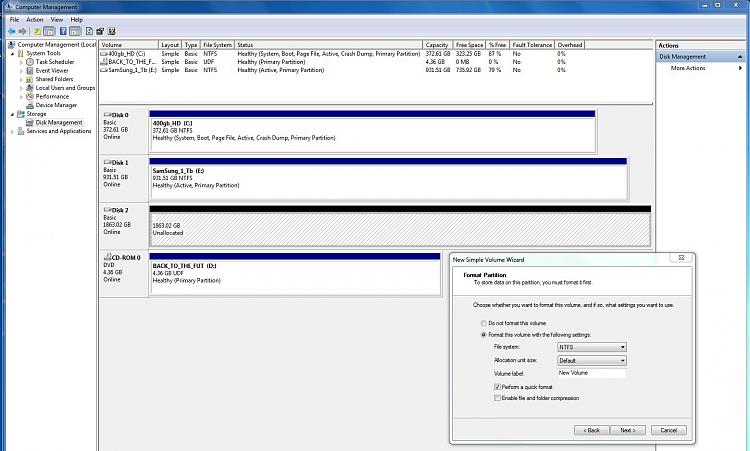 If windows does not automatically asign a drive letter to your new Ext HD, then you will need to go
into Disk Management to asign it a drive letter.

Enjoy the use of your External Hard Drive