Hey all,
Just got in my new CPU today, Intel's i5-2500k "Sandybridge", along with my 8gb of DDR3 RAM. The motherboard (an EFI ASUS) should be arriving tomorrow.
The CPU is going to be water cooled, and at least a little overclocked.
For now, here are some picture to drool over while I wait on my new parts. I will upload build pictures when completed as well :)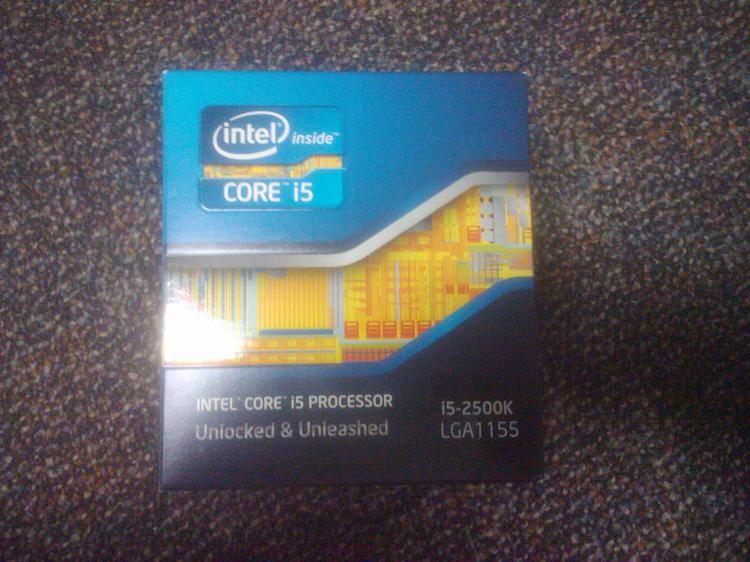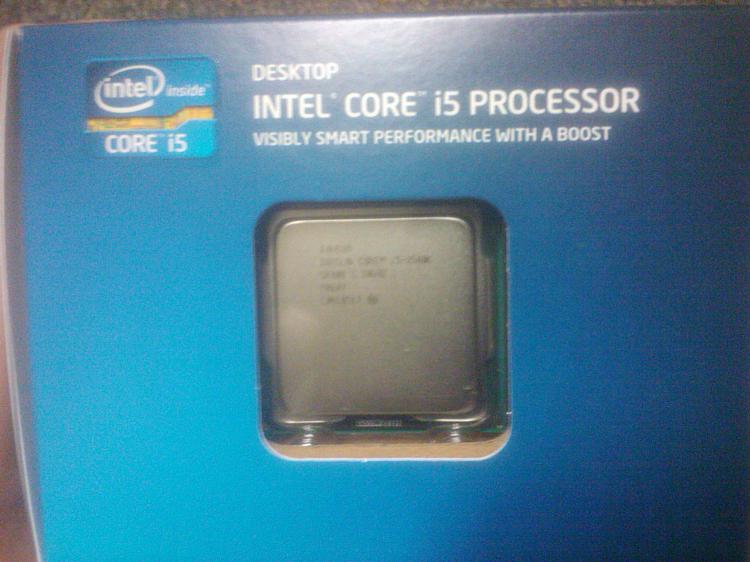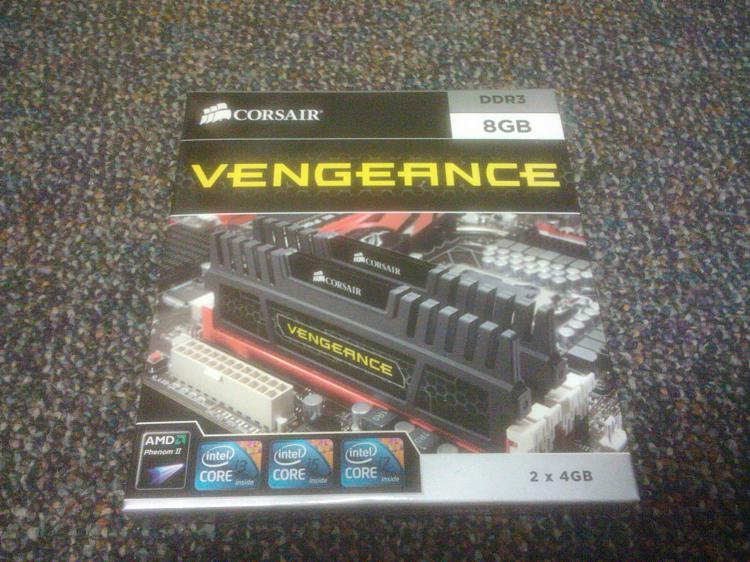 As you can see, the RAM is awesomely HUGE (about 14cm long)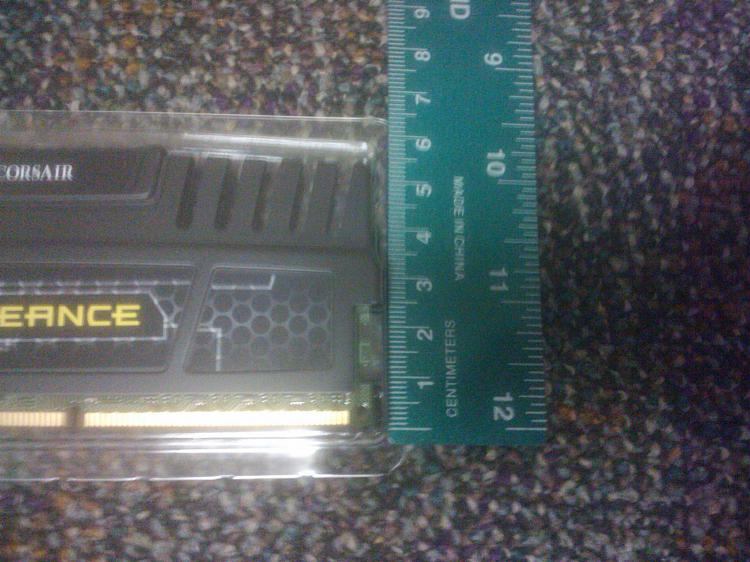 The RAM is 6cm high, that is a HUGE heatsink!

~Lordbob