Looks nice jeepman, but shouldn't nVIDIA have green lights?

My latest project was to upgrade an old Compaq SR1710NX and keep the old case. It came with XP, Athlon 64 3500+, 1GB DDR400, fast for it's time.
I completely disassembled the case and washed it, even the front panel parts and card reader and painted the outside. It's now The Dark Knight.
The new parts, some of which I already had
W7 Ult 64 bit
ASUS M4A88T-M
AMD Phenom II X6 1055T, 2.8GHz, clocked to 3.68GHz
G.Skill Ripjaws Z 1600 8GB, 2x4GB
Corsair HX650 PSU
Hyper TX-3 CPU cooler with two Noctua 92mm fans
1 Noctua 92mm exhaust fan
Dirty case to start with.
After the paint job.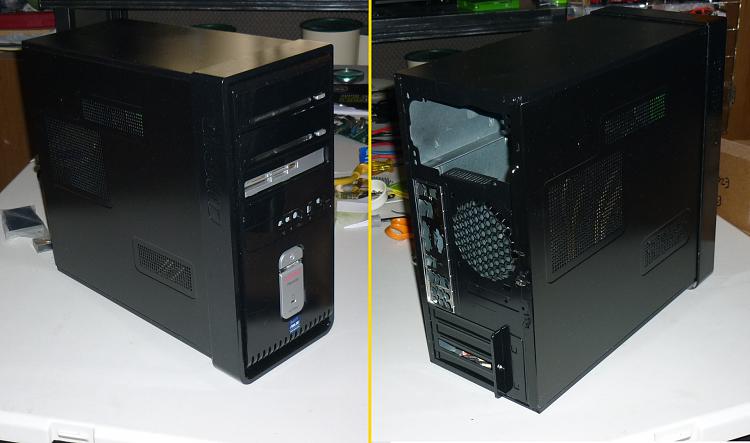 Some parts ready.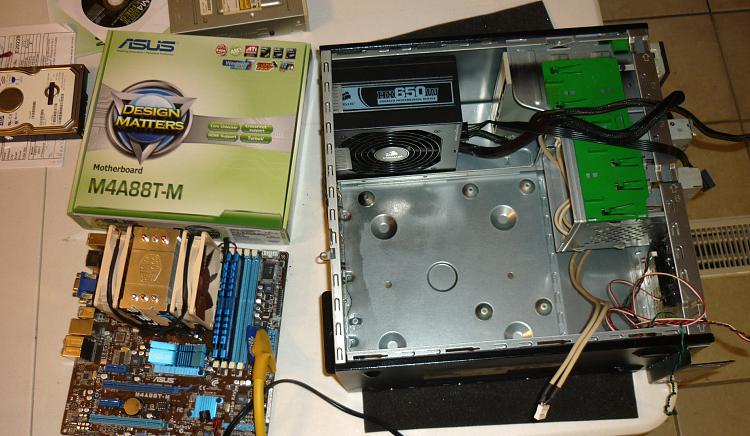 Board with some cables attached going in.
The wiring process in progress.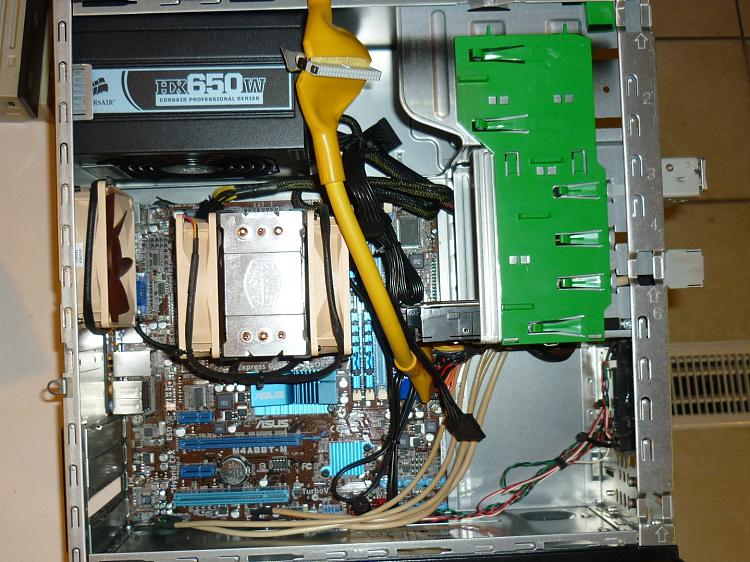 Wiring done, OEM cases don't lend themselves to much cable management.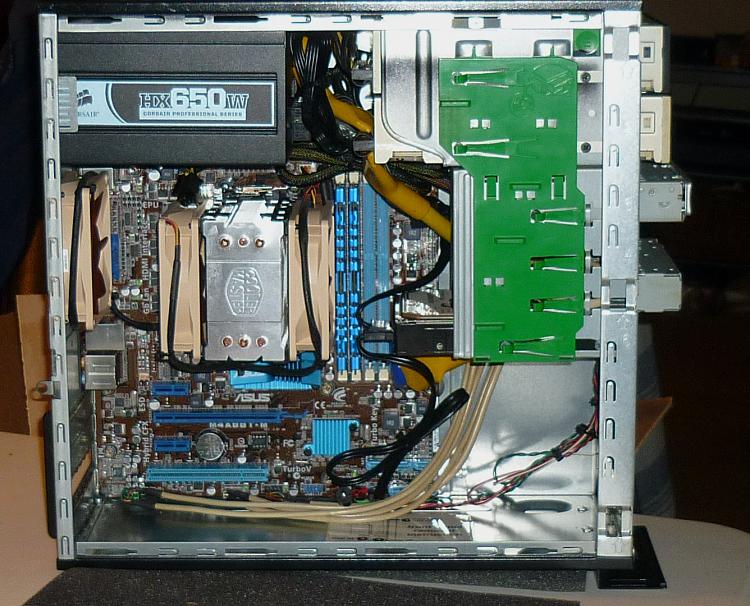 Here she is up and running well. I had the board running on the board's box for 3-4 weeks to make sure it was stable.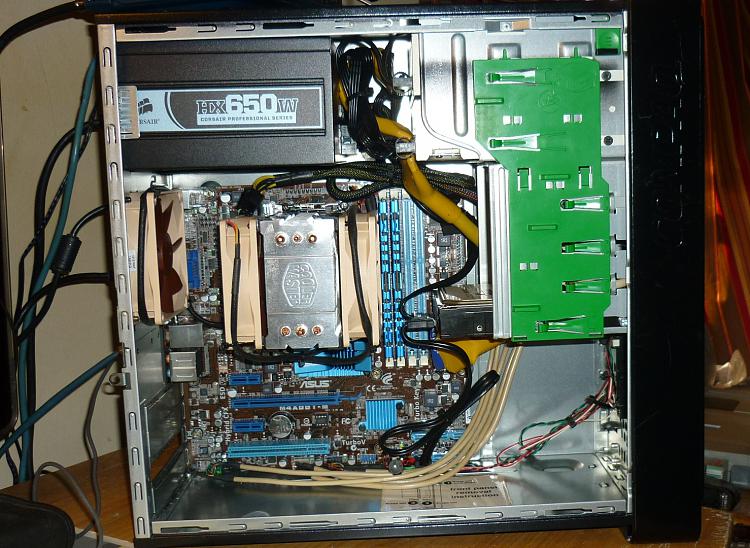 ..and the completed project back at home. This will be used as a backup rig.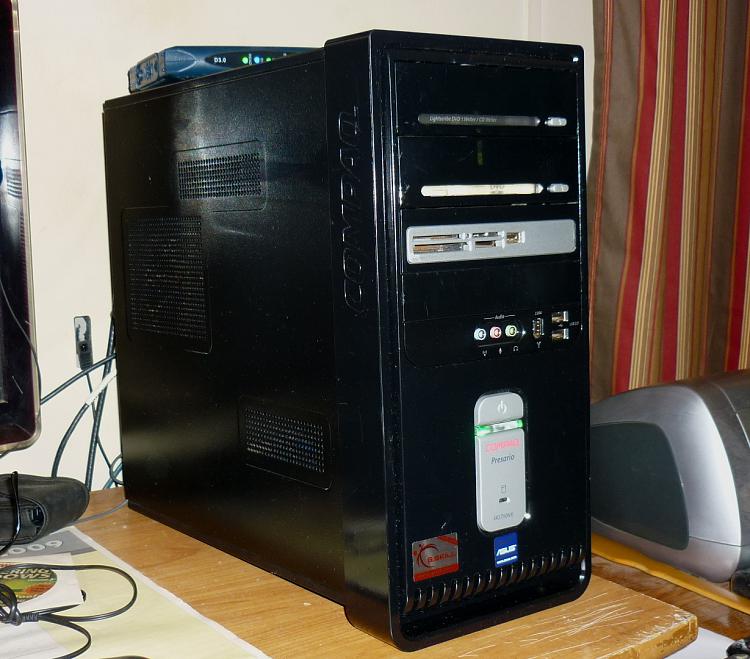 The cooler leaves just enough room to get to the RAM.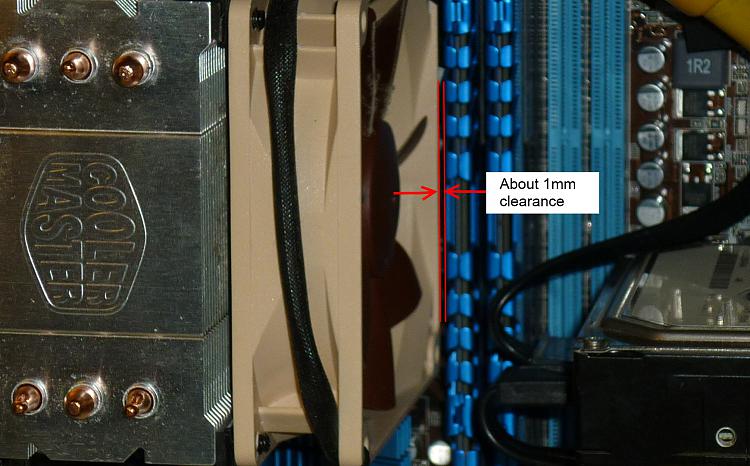 And the scores you'll want to know.