Finally I'm getting aroung to installing my Intel parts and pieces into its home, an Inwin Dragon Rider case. This thing is a full tower, bottom mount PSU, and at least 4 case fans.
Today I got a wild hair and decided to paint it blue. With the front panel it'll be black and blue, fitting since I best 'em up so much.

I masked it off and left the interior black.
The pics don't show the color right, it is actually much darker like the hat that is seen in one pic.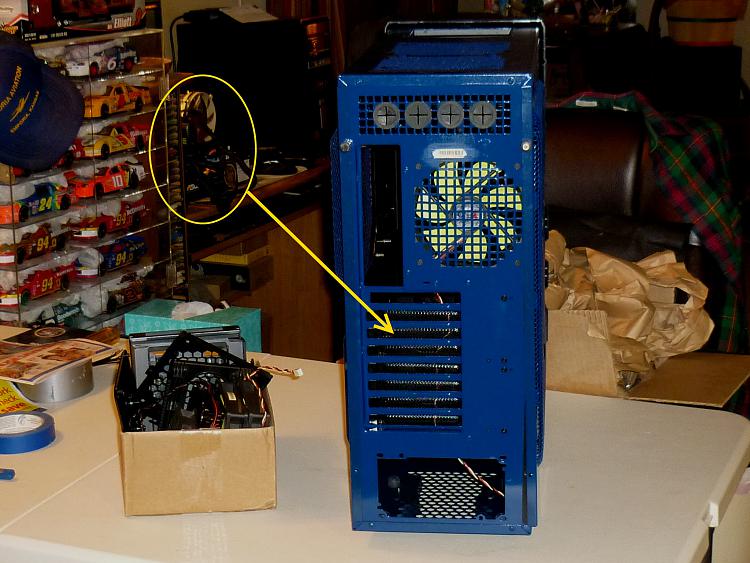 Updates as I go along. I got in a hurry and didn't take pics of the completely stripped out case.
The yellow circle is the system on my desk which will go in this case.