I have had my Intel system sitting on the motherboard box since April, testing to make sure it was stable. I have now put it in an Inwin Dragon Rider full tower case.
Special
thanks go to essenbe and ICit2lol for their help, advice, and parts for this effort. Thank you Steve and John!
My build log, only 23 pix.
Here is the stock case, pic from Newegg.com.
This is the new parts in the pool, came from AMD. Intel i5-2550K with 16GB G.Skill 2133 RAM.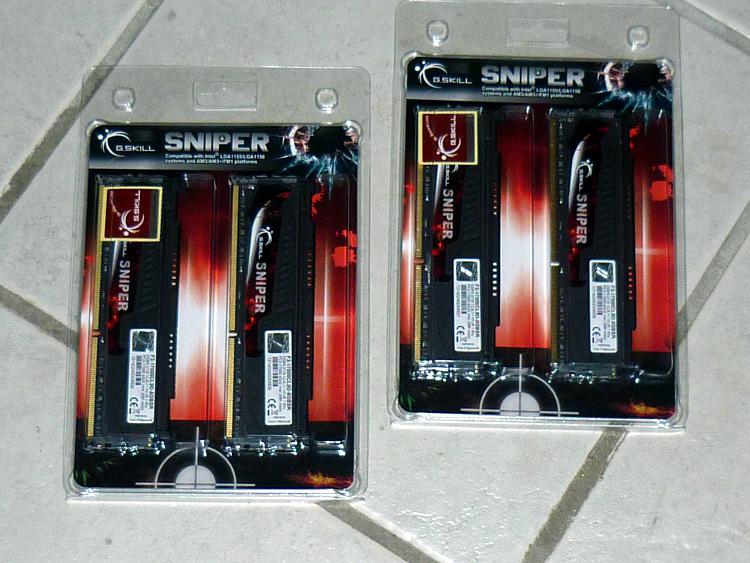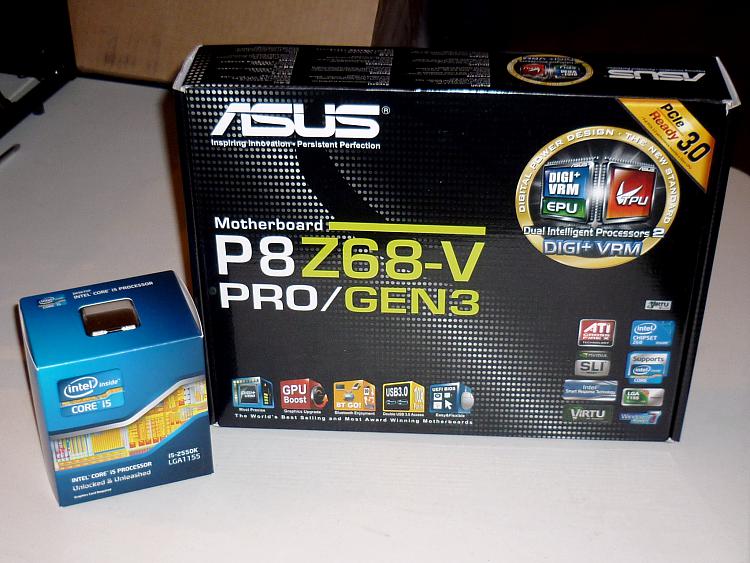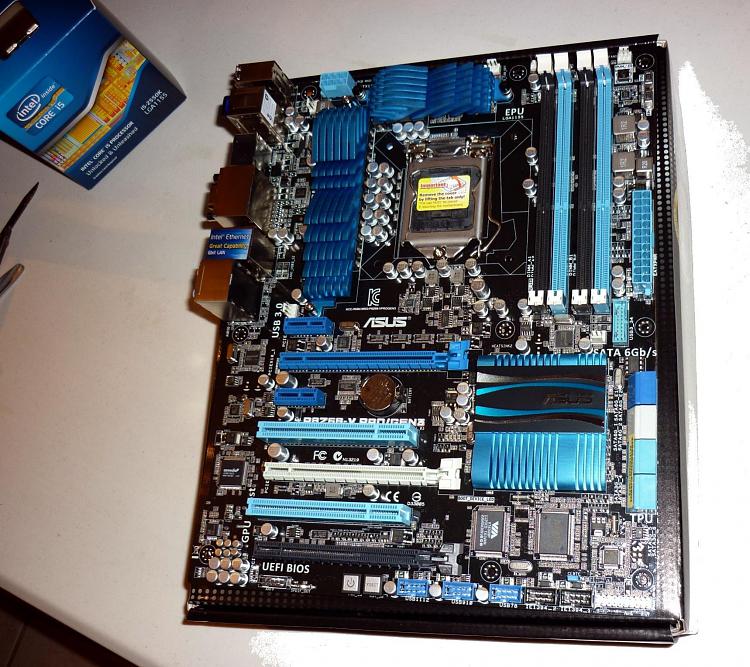 I painted the exterior blue.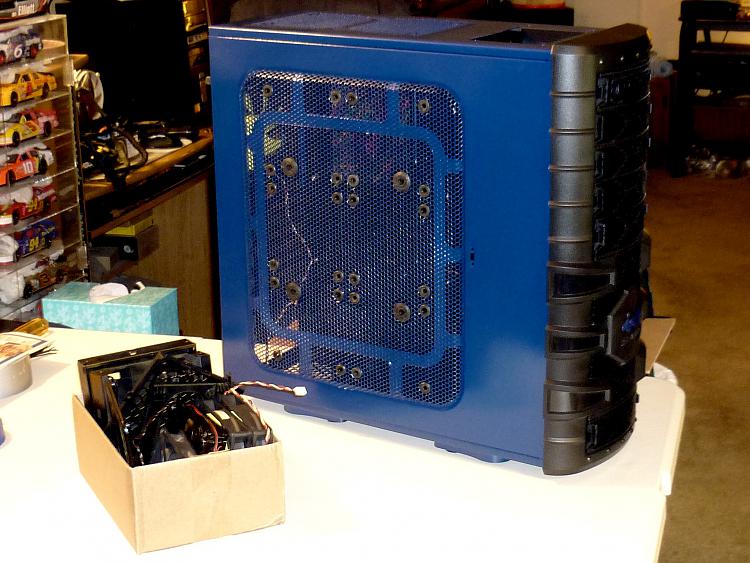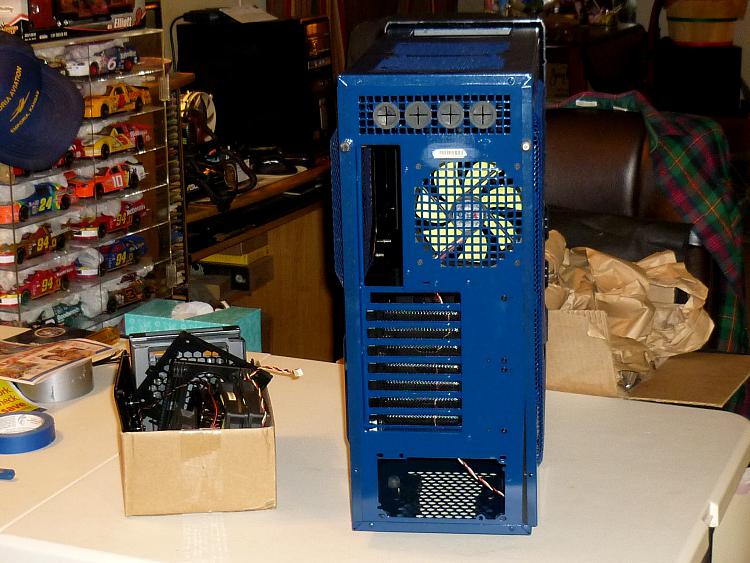 First parts in the case, I/O panel and PSU.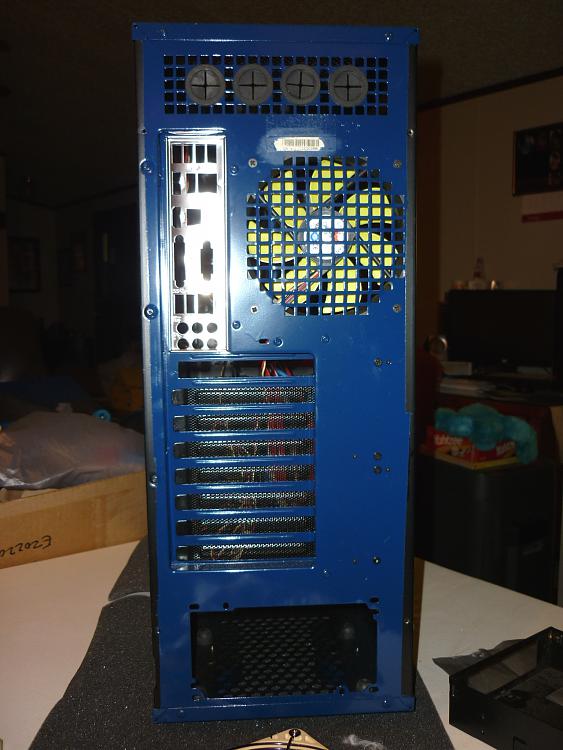 Optical drives, Lg BluRay burner and ASUS DVD burner.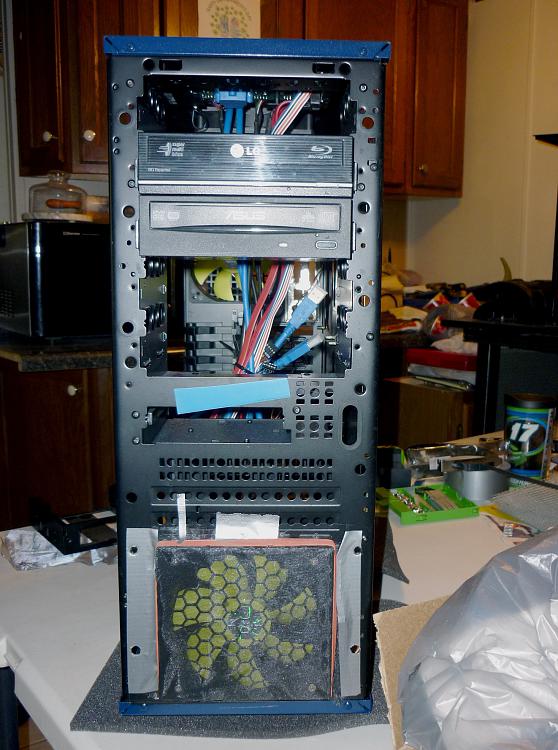 Fashioned a filter over the front intake fan.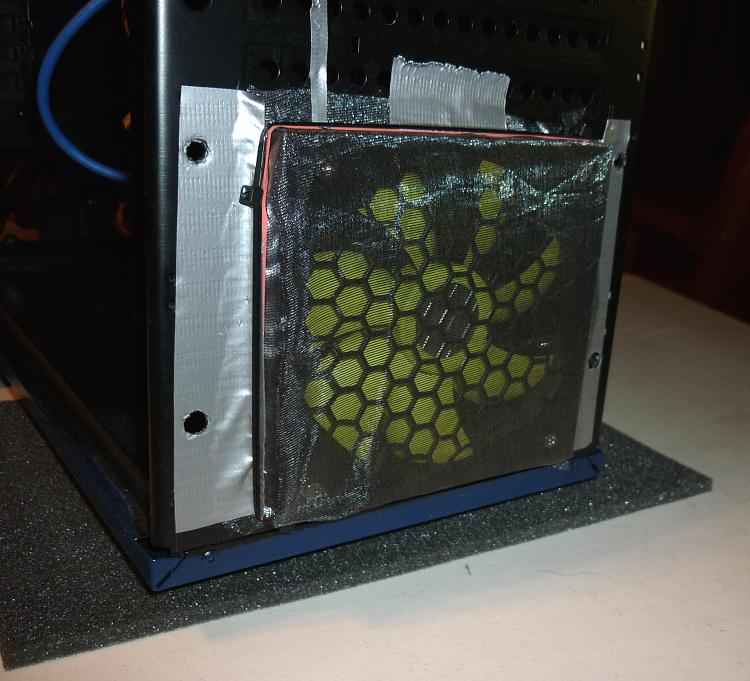 ...and on the CPU cooler intake fan.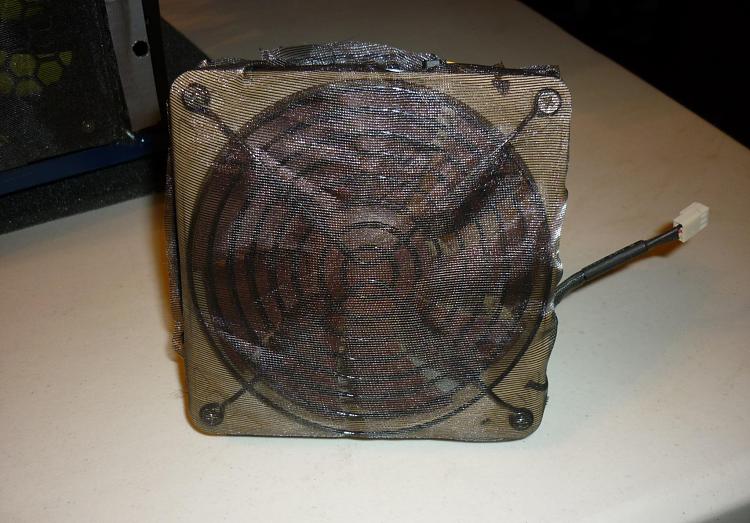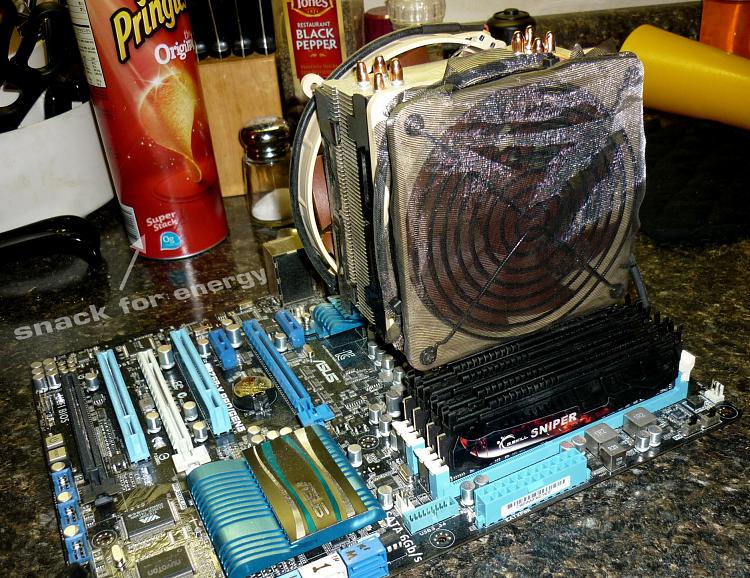 I added some aluminum foil tape to the cooler to help stop side air bleed-out.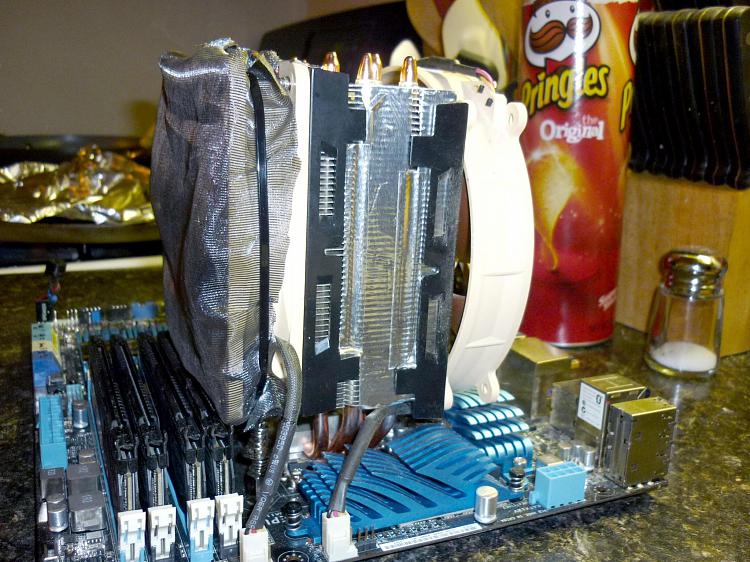 Board and PSU mounted.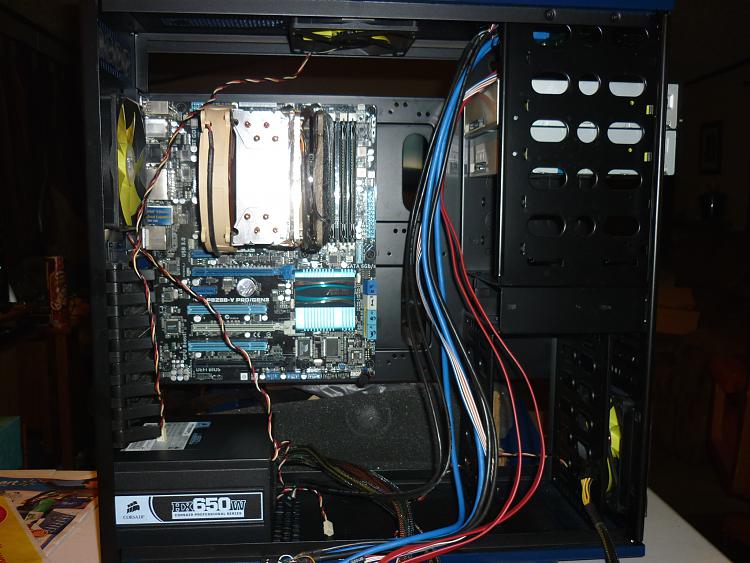 My "neat" workspace, a picnic table in the kitchen.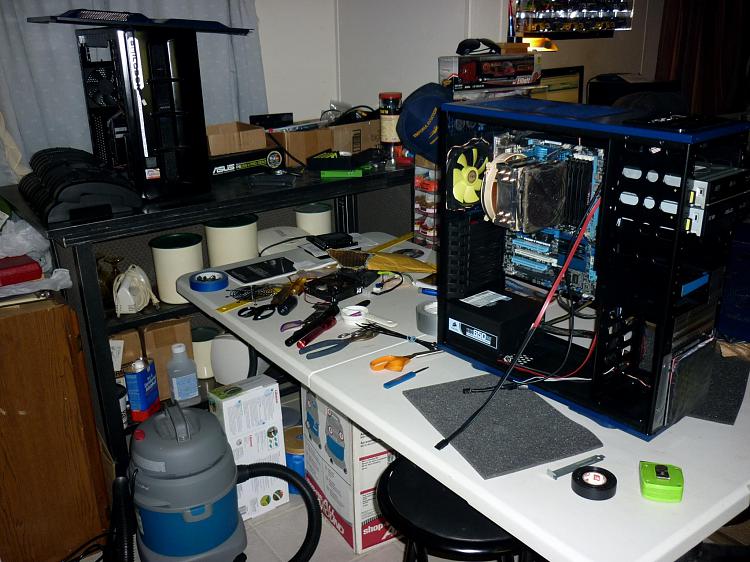 Stages of wiring inside and behind the board.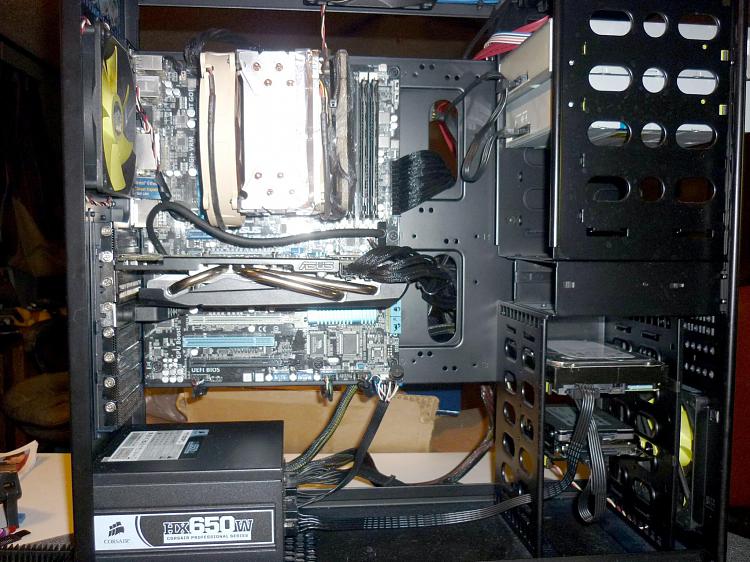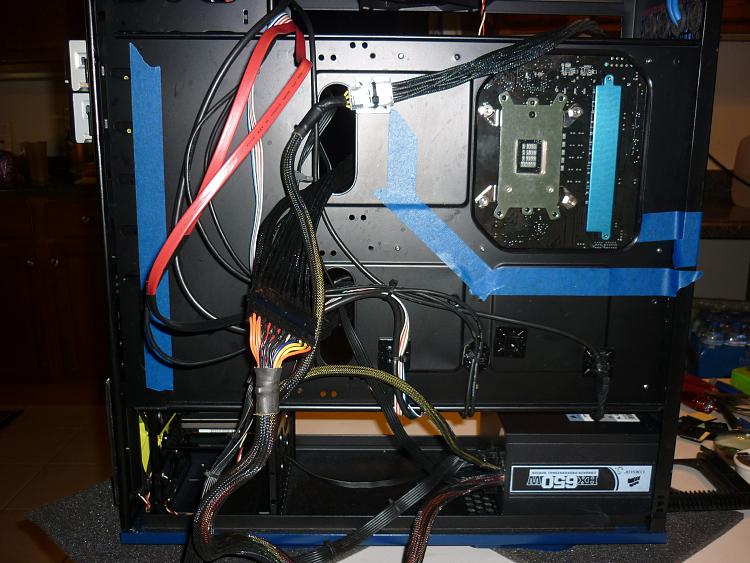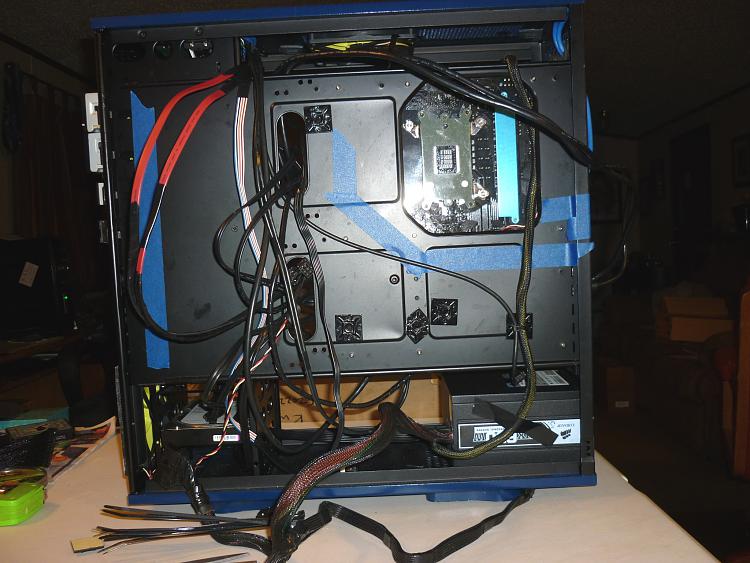 Wiring behind board and inside finished, YAY!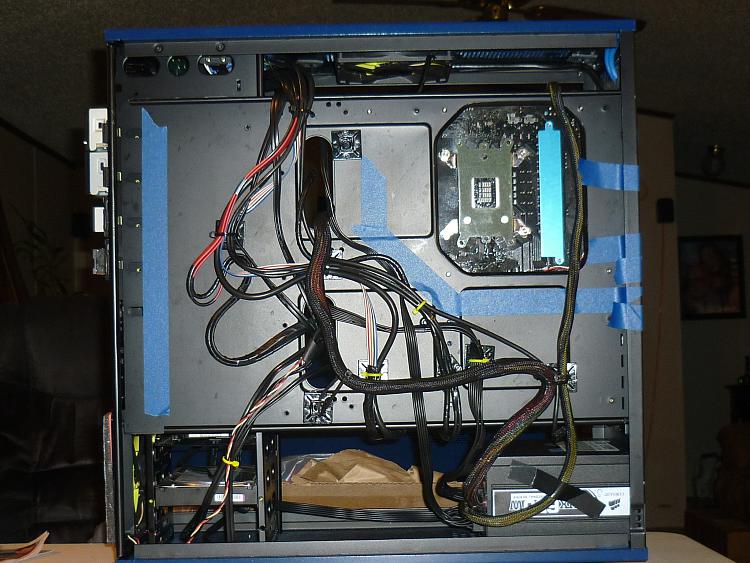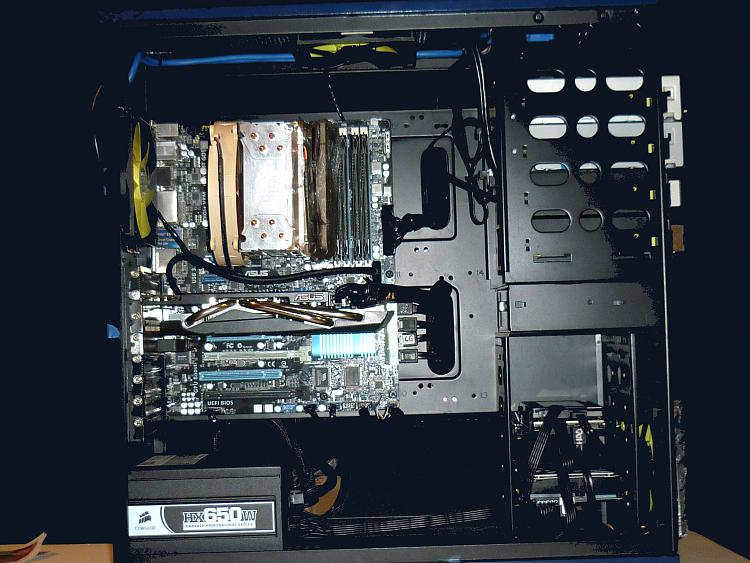 Using magnetic sheet I have attached some sheer black curtain material to case opening for filtering. I have 3 fans binging air in and one exhaust=positive pressure. It ain't pretty but should be good at keeping dust to a minimum.
Case assembled with front panel attached. One card reader and a USB 3.0 panel.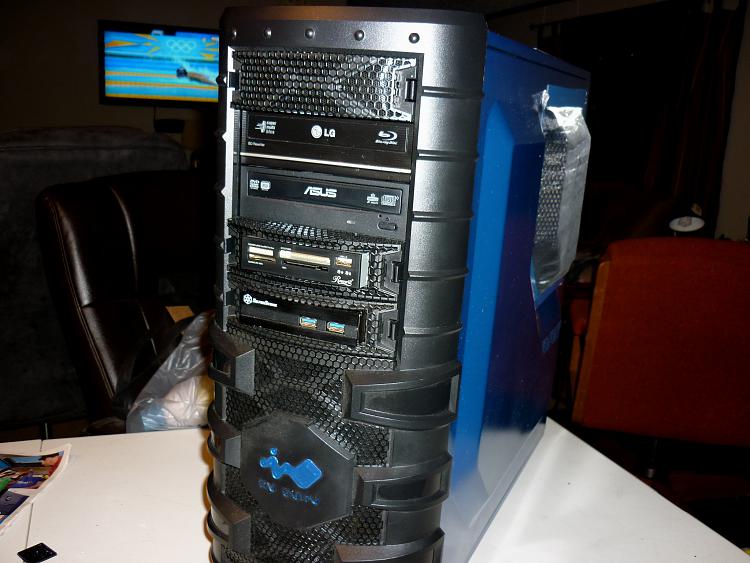 How it looked for 3+ months taking up space on my desk.