ive just finished my rig

need a new project!
Just got my Corsair H60 and fitted it. Decided to add another fan and go with a Push/Pull configuration, drawing air in from outside.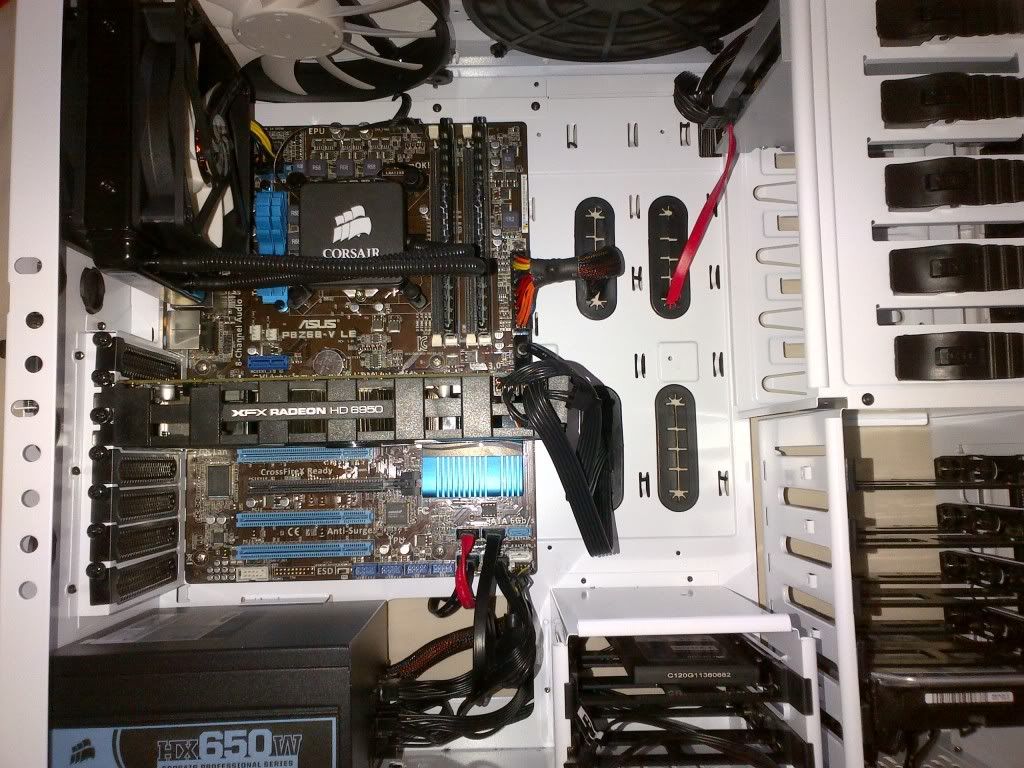 Think im a bit of a sucker for corsair! Ram, SSD, PSU and cooler

Not tested it under load, but thats low enough for me at idle.