i just finished my home server. Cable management went to pot, when my original PSU wasnt powerful enough so had to change it, and forgot how small micro atx cases are, and my full atx cables were a tad long.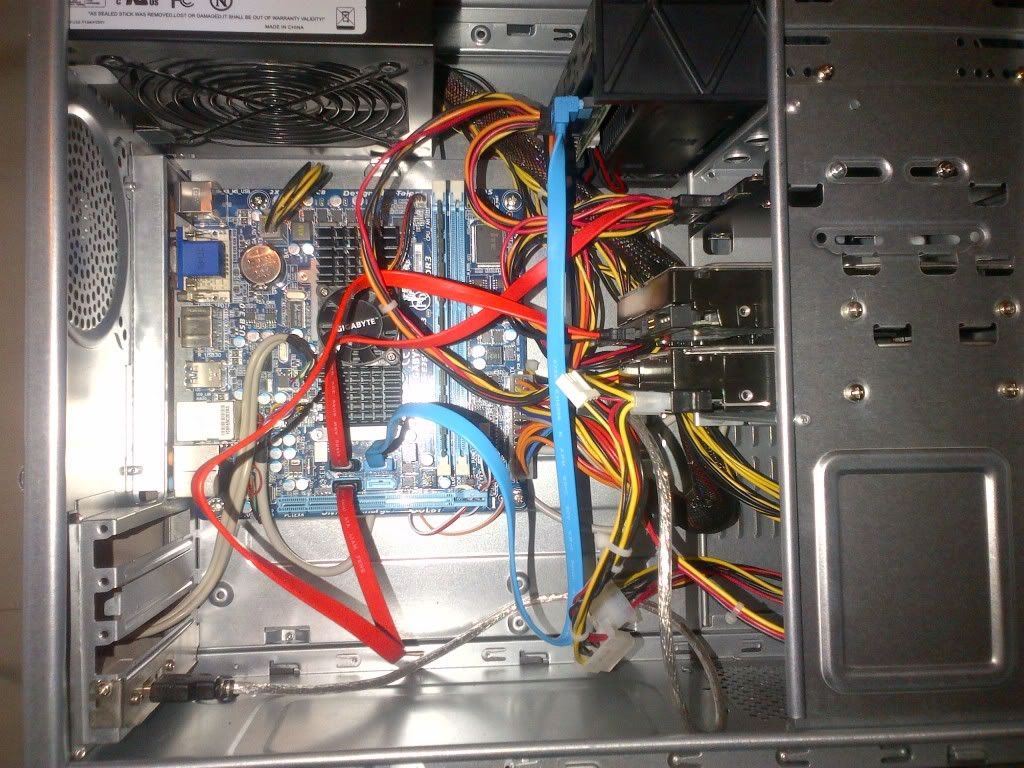 Its only and AMD fusion E350N dual core CPU/GPU
2Gb ram
320gb 5400rpm 2.5" drive
2x 250gb drives
and a 160gb IDE drive with usb conversion.
Has a hot swap caddy at the top, which im now going to order another for my gaming rig as i was impressed with it.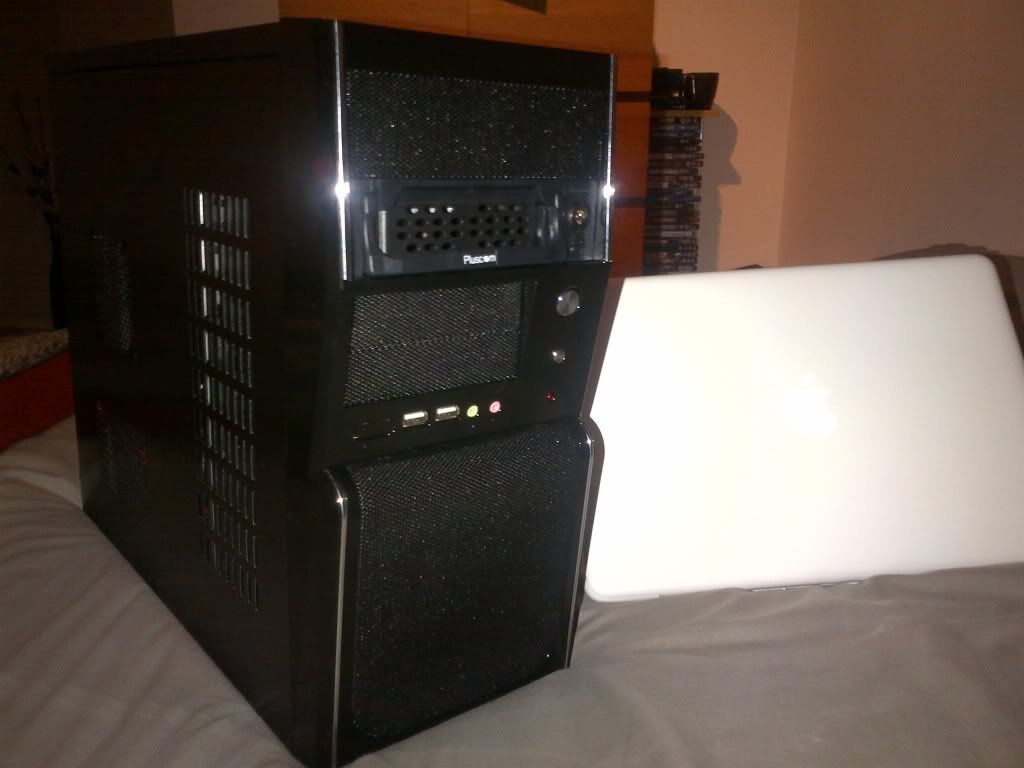 i really like the case. only cost me £20 posted lol bargain! and it has cpu cutout and cable holes!