Just got a new CPU Cooler,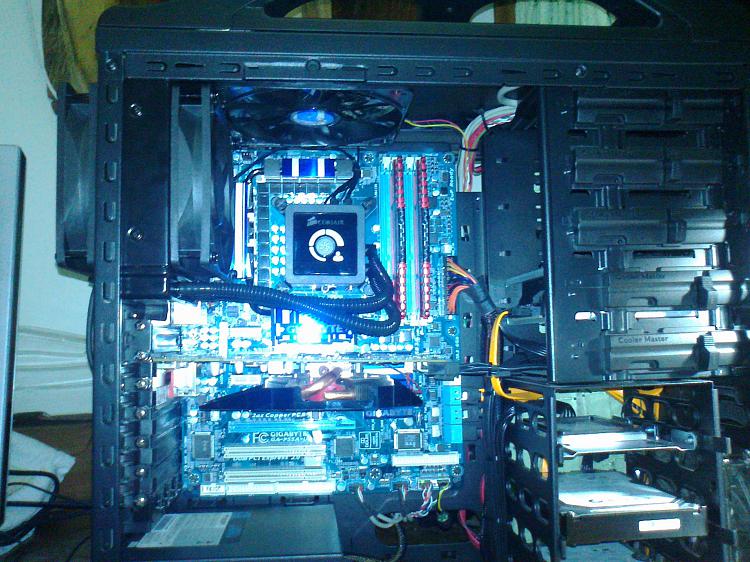 Corsair H80, found out what the 'H' stands for, on high performance it sounds like a 'H'oover.
On low and med settings it's pretty quiet.
With both fans inside the case the radiator hit the top 140 exhaust fan and wouldn't bolt up, so out it went, will find a cover for it.
Ran Prime95 at 3.36 GHz, stayed just below 50°C, will OC more when time permits...