Are you using Noctua NF-P12 on yours?
Found these locally, and will probably get them.
The Corsair fans are 900-2550 RPMs, the controller is set for these, not adjustable except with Corsair Link.
The NF-P12 are max 1300 RPM.
Have read that these fans just run at 1300 all the time on the H80/100, though they are quiet.
The Corsair spec for the fan speeds: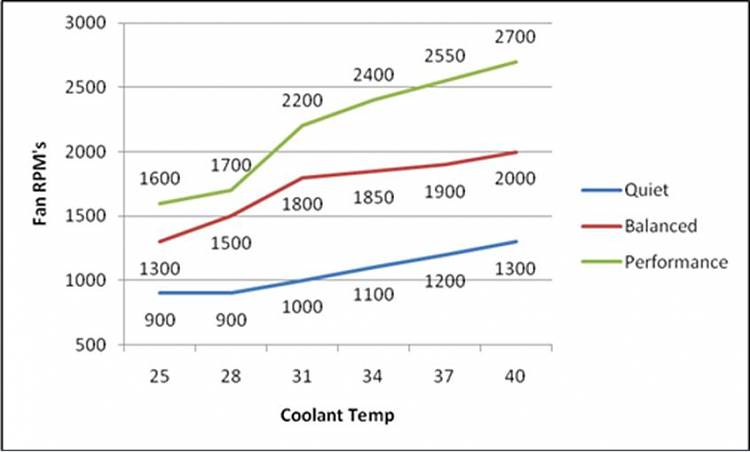 According to this they should run at variable speed on the quiet setting.
Likely a mute point as these fans are quiet anyway.